Goodsurfer invites you to surf the Pacific Ocean waves with Taras from the surf camp in Kamchatka:
15 years ago, when Quicksilver appeared in Kamchatka, Taras offered the company to promote surfing in the peninsula. At that time, there was only a small group of guys, who did surfing on their own. Today, the situation has changed dramatically: more people know that it is great to surf in Kamchatka, so they travel here to live in the surf camp and enjoy the beauty of the peninsula. Moreover, in 2018, the surf camp has finally reached equal distribution between locals and non-locals among its participants.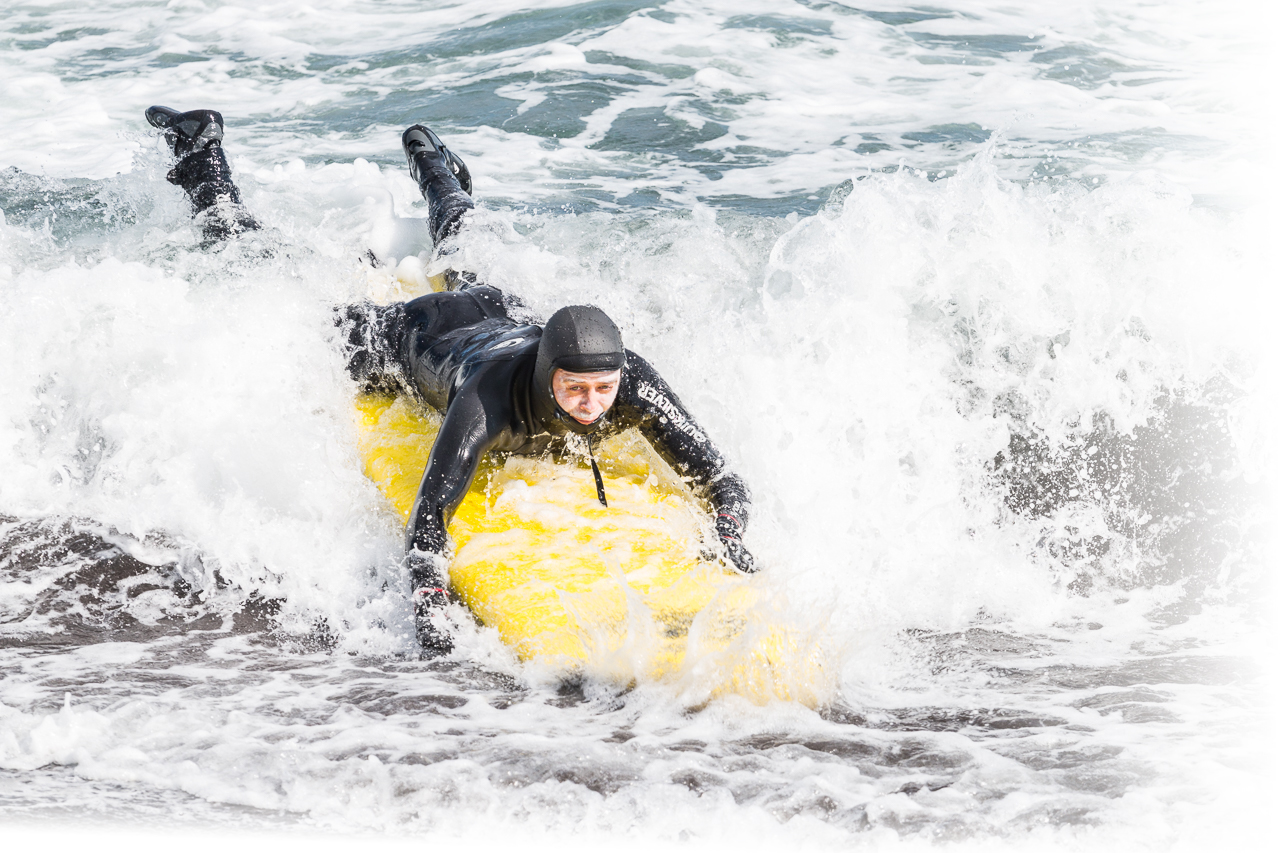 'One year ago, we have implemented Go Longboarding / Snowboarding project. We were supported by the brand to provide free lessons of snowboarding or longboarding for everyone. It had a strong mission to give the local community a real opportunity to try themselves in extreme sports and decide whether they like them or not. So, anyone could try to get up on the board with the help of professional coaches. The meaning of the project was quite simple, maybe it is the reason why it had attracted a huge number of participants.
Afterwards, we decided to launch a similar project focused on surfing. Initially, we had nothing to implement it: no boards, no wetsuits, no equipment. We started to cooperate with local surfers, and suddenly realized that it is the infrastructure that is actually needed to be developed, so, more people will have right facilities to do surf in Kamchatka. There was one way to achieve this goal by establishing a surf camp on the Pacific coast, which we named as Kamchatkasurf. Kamchatkasurf lets anyone surf from retired people, who are amazingly attracted by extreme sports, to young people, who also bring their families and children to join surfing.
We are proud to be the team, who actually founded surfing in Kamchatka. Initially, we were three, me (Taras), Tatyana and Aleksey. It was Aleksey, who, in some way, became the initiator of this development. Thanks to his energy and dreams about developing surfing in Kamchatka, the project was launched as quickly as possible.
Kamchatkasurf Quicksilver Surf Camp is a non-profit project. Our partners support us in the development of necessary infrastructure, investing to promotion of extreme sports in Kamchatka.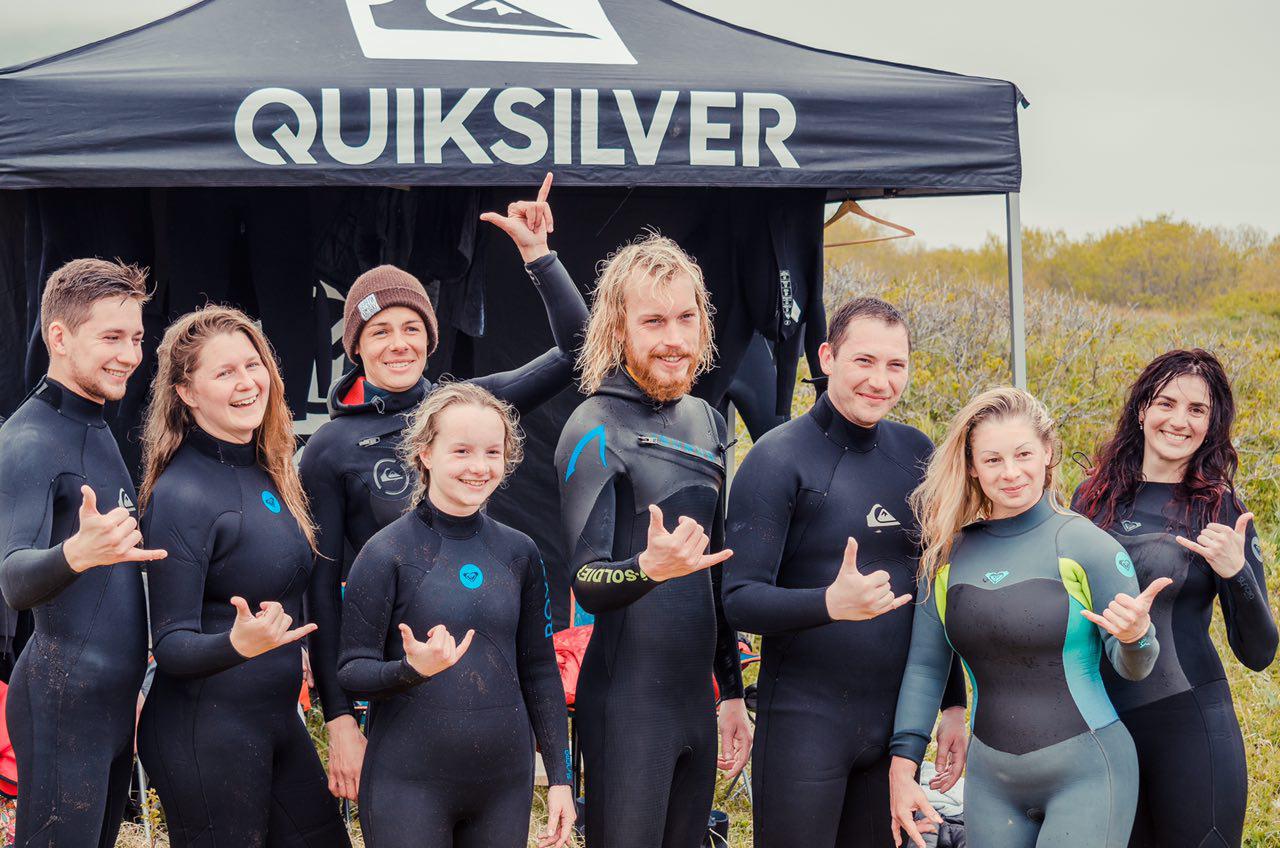 I believe that Kamchatka is the best region for surfing in Russia. There are ocean waves, dozen-kilometre-long beach and the absolute wildness of nature. Although, the water temperature is only about + 10 +14 degrees in
summer, it is quite comfortable to surf in diving suits. Initially, even locals had this misperception that the ocean is dangerous and freezing. We tried to show another side: we have acquired special soft boards (training boards) made of soft material especially for the project. They are larger in size and significantly reduce the risk of injury for beginners.
The only difficulty that we met was to find the right certified instructor to deliver surfing lessons. We found such professional in Saint Petersburg. Pavel came to Kamchatka for 3 months (for the whole summer). Yana, his girlfriend, also joined the project as an administrator of the surf camp, whereas Pavel delivered theoretical and practical classes in our improvised Surf School.
To participate in the training, it was necessary to fill in an application form on our website (kamchatkasurf.ru). We received over 300 applications for the first season! This was an amazing result for Kamchatka. We realized that our project raised much interest.
Thanks to the variety of questions of the application form, we managed to find really amazing people interested in surfing, those, who did not perceive the project as an entertainment, but saw it as a real opportunity to make their dreams come truth. This is how about 100 people were able to discover surfing in Kamchatka during the first summer season. By the way, the majority of the participants continued to surf afterwards in an independent way, bringing their own surf boards from overseas to Russia.
After the first season, we got a strong motivation to continue the project. In 2018, we started to build the infrastructure, transforming the surf school into the surf camp, as there was a demand. It is ideal to surf in Kamchatka in early mornings and sometimes in evenings, so many people would like to come to the shore to spend a night on the ocean, surf early in the morning and then to return to Petropavlovsk-Kamchatsky until the evening.
However, the most important outcome was that new people joined the team. In 2018, we had two professional surf instructors, Pavel from Saint
Petersburg and Aleksey, who has significantly improved his skills and became a highly qualified professional instructor; Yana, an administrator, and our volunteers who contributed to the project as cooks or videographers.
Our impression from working with the volunteers in 2018 is 200% positive. First of all, the guys, who joined us, are unique! They contributed a lot to the surf camp and to the whole project itself. They are very positive and energetic. It seems to me that only this kind of people could do such a huge work and so easily become a part of the team. Even now, we are still in contact, communicating with each other. I am very happy that we got this experience with the volunteers and many of them already want to return to Kamchatka in 2019. By the way, our volunteers would also like to join the volunteering programmes of the Kronotsky Nature Reserve, so we provided recommendations for them.
It s necessary to note that we conducted a very careful selection of volunteers with several interviews, which brought amazing results. Our volunteers knew exactly what we expected form them. They were also absolutely ready for the extreme conditions of Kamchatka. We are happy that Goodsurfing made it possible to spread the call for volunteers. If last year, we were seriously worried about the future of the project, now we are fully confident in attracting participants and volunteers.
It is great that we are all like-minded people and came not only from Kamchatka. I believe that our team is so strong because we see this project as our mission, which gives us strength and motivation. In this light, everything else becomes something secondary. Maybe if we did not have this meaning, we would have lost our motivation.
You know, actually, all volunteering programmes and projects in Kamchatka are interconnected. Maybe, because there is no such concentration of wild nature in all possible manifestations anywhere in the world: volcanoes, the ocean, the sea, hot springs, flora and fauna. Everything is really close and easy to experience.
Our team loves to travel around Kamchatka: we go on expeditions unlike the majority of locals. It is amazing that Kamchatka is unstable and constantly changing. It is a living land: sometimes, we notice that already visited spots had transformed into something completely different within a year. For instance, in 2013, a volcano eruption created a unique cleft. And these processes are still taking place, the caves are cooling down, some new spots are appearing.
The ocean is constantly changing even it seems that the ocean never changes ... It is completely different depending on season or even on day!
Since tourism is developing in Kamchatka, we decided to add more activities to our surf camp, so participants and volunteers will be able not only to sleep, eat and surf, but also to do something else. We selected eco-tourism to be more attractive, especially for the residents of the peninsula. It is actually our secret plan that would allow people, who surf, and people, who do not want to surf, come together. Over 20% of the people, who discovered surfing in Kamchatka, usually continue to practice this extreme sport. It is a great result and means that Kamchatka can have such a massive impact!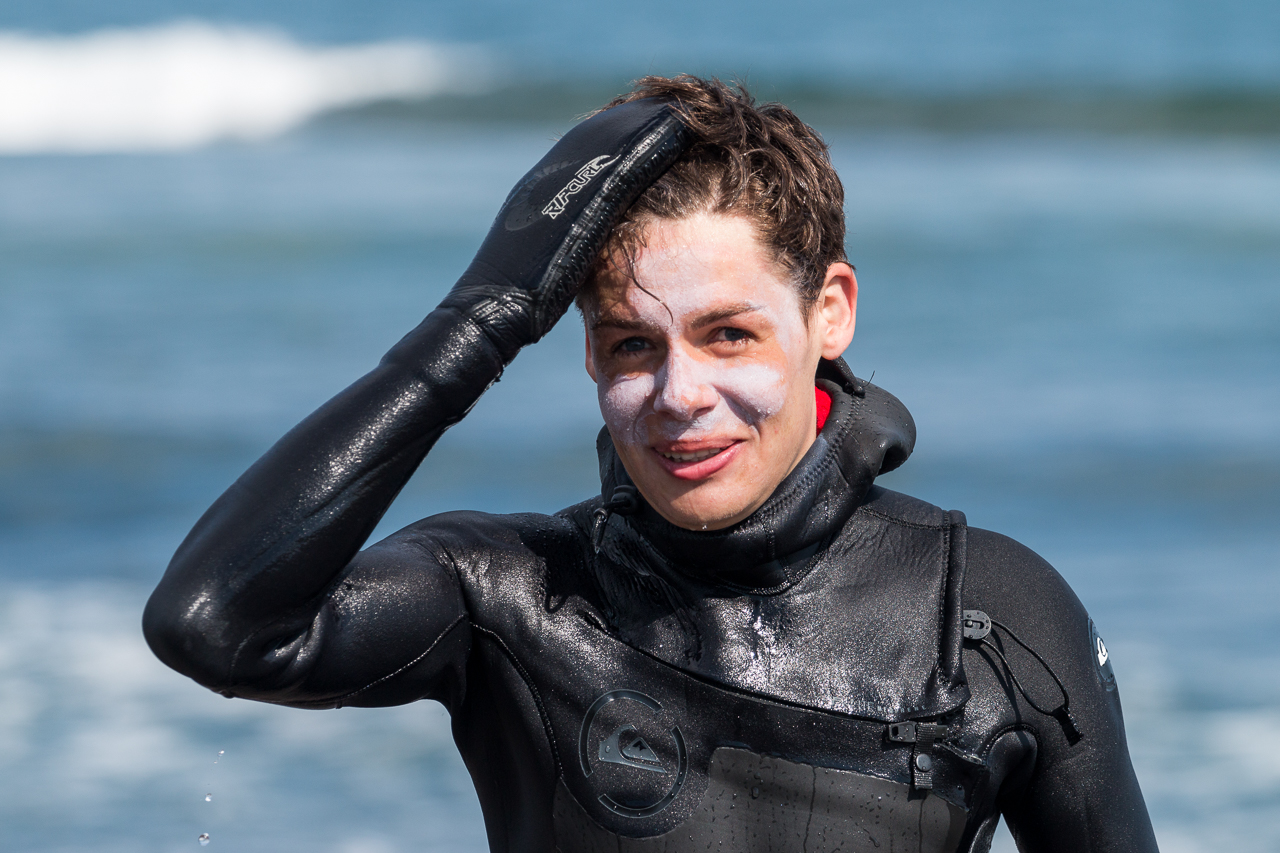 Another key area for us is surfing for children. This year we had 2 boys, who lived with their parents in the surf camp. Both of them are now on surf boards, showing amazing results. It is great, when parents bring their kids to surf and we want these kids to join us, as the future belongs to them. We have been engaged in the development of extreme sports and surfing in Kamchatka for 15 years and we are now teaching the third generation of children: teenagers, who joined us 10 years ago as participants of snowboard competitions, had grown up and now have their own families with their children also practicing snowboarding. I see both of the projects as something encompassing several generations and it is inspiring. We love the project and we love Kamchatka, its nature and people from the bottoms of our hearts.
We combine all of the above mentioned elements in our projects to integrate the surf camp into Kamchatka's environment, making possible for the local
community to do various sports in a beautiful sport with all necessary facilities.
You may ride a surf board, but you won't be a surfer.
You may not ride a surf board, but you could be a Surfer!
Author: Anastasiia Kopylova
Translated by: Drejk Barkov
Photo: Quicksilver Surf Camp
Only registered users can write comments
Comments (0)