I usually answer to this question something like: 'I have no idea! What for?'. A backpack is like clothing; it should have a purpose.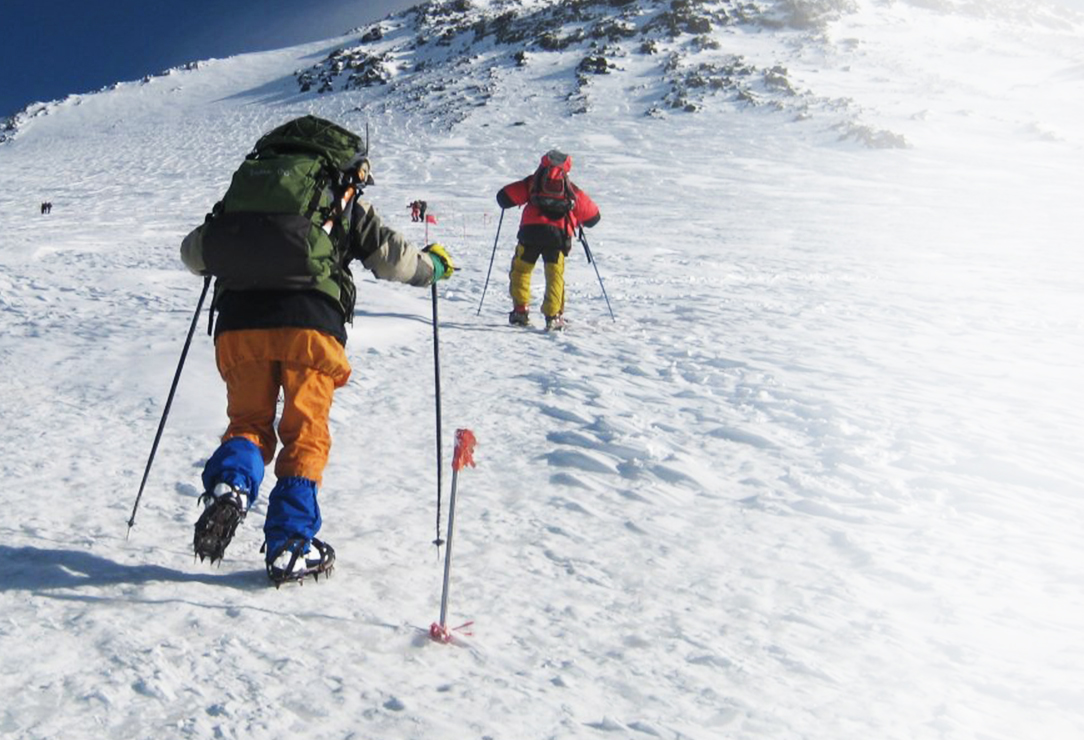 If you are going to have a serious sport route or trail for a long period, then you could choose a bigger backpack: 75-90 litres should be ok for 10-day-route, 70 litres and less would be good for the trips with several overnight stops.
The size of the backpack also depends on the activity you practice. If you are doing water sports, skiing or hiking, I would recommend 110-130 litres. If you are planning to cross a forest, everything that you hang above your backpack will fall and lost, so it is necessary to have enough space to pack everything inside. Moreover, the sleeping mat, if tied outside, will pick up water during a long rain, and you could sleep in a 'puddle'. Of course, it is possible to pack it on a waterproof bag, but it might be torn in forest! This is why, I always pack my sleeping mat inside.
The 100-110-litre-backpack would be ideal for mountain trips. If you are traveling from a hotel to a hotel, then a 50 litres would be enough.
What are other requirements for a backpack, except its size? I would say its construction. In general, hard back with adjustable suspension of shoulder belts, adjustable lap and chest belts are absolutely necessary. Please note that the height of the suspension of the shoulder belts should allow to place a packed backpack on your back vertically. It is better to check that shoulder belts are not pressing your shoulders (Ideally, shoulder belts should not touch your shoulders above). You can adjust this moment by suspensions on the back and on the valve side of a backpack.
Lap belts should fix the backpack on pelvis (lean on pelvic bones). In any case, please, do not fix it on your waist.
Chest belts relieve the shoulders and pelvis and it would be better to tighten it at the level of the third rib, so it will not hinder breathing.
What to do if you have just bought the ideal backpack with the right size and adjusted everything and then realised that it is impossible to carry it? What is wrong? The secret resides in proper packing. The basic rule is do not put anything sharp next to your back, otherwise, your might have an injury. The second rule is that the heaviest things are packed near the back side at the level of your waist. The last secret is to use a special waterproof liner (polyethylene/rubberized bag or just thick garbage bag) before packing anything to secure things inside from moisture. It is better, when the liner is larger than the backpack itself.
Now we have an ideally packed backpack, so it is time to go!
Author: Evgeniy Ionis
Translated by: Drejk Barkov
Only registered users can write comments
Comments (0)