Hello there! I'm Alyona Kolotygina. In this article I want to share some life hacks to prepare a backpack for city travel. Why a backpack? If you have always preferred a trolley bag or a sports bag, this article will help you understand who all these snail-people are, where they are going and how to become one of them. I call urban travel routes, when you are sure of your overnight stay (for example, staying with friends or booking a hostel), and therefore are not burdened by a tent or other camping equipment; when you are confident in your breakfast, lunch and dinner, because on your way there are cafes, shops and friendly kitchens; when you do not have to look for a river for hygienic procedures, because you are going to a civilization that has already invented bathrooms.
All these factors can make your backpack much lighter and heavier at the same time, for example, if your route includes a trip to a restaurant or theater in an appropriate appearance.
Life hack number 1: Quick Access Bags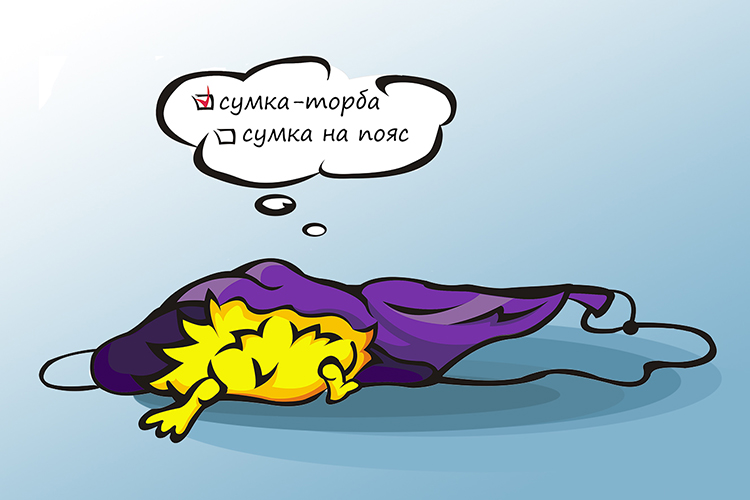 One of the annoying moments of the trip is the moment when it is necessary to get the passport or wallet from the bowels of the backpack, but it, as luck would have it, hides and a lump feels in the throat: "Where on Earth is it?". The simplest solution to the problem of access to important items is a small "mailbag", a waist bag (which is convenient to carry over one shoulder and move pockets to chest level) or a utility vest/pants. There you can put the most important and small things - the wallet and passport, smartphone, player, keys, travel tickets, and even a bottle of water - you don't have to constantly remove your backpack, your hands will be free, and valuable things are always in sight.
Life hack number 2: The one and only
When choosing a backpack, many use the idea of "any will do" and make a major mistake. Backpack is almost an intimate thing. Properly configured and laid backpack neither rubs shoulders nor strains your back! So I advise you to take a backpack from friends only as a last resort, it is best to invest into a faithful waterproof friend once and for all. Well, at least until the end of the century of the backpack itself (my pack is 11 years old now).
Life hack number 3: Under guard
Arriving in the new city, we can not always immediately proceed to the hotel or pop up at our friends, but immediately explore the sights instead. In this case the backpack turns from a true friend into a merciless monster, exhausting even seasoned travelers. Luggage storage, of course, is everywhere, but not always at affordable prices. Since free is almost always the best, we can use the same storage room in a regular supermarket. The solution is simple, but not always obvious. We should choose a conveniently located supermarket, especially shy ones can make a "circle of honor" in the sales area to go out without attracting too much attention to themselves, and - voila! We'll take it when we get tired of walking. The main thing is to clarify the closing hours of the store!
Life hack number 4: Use pouches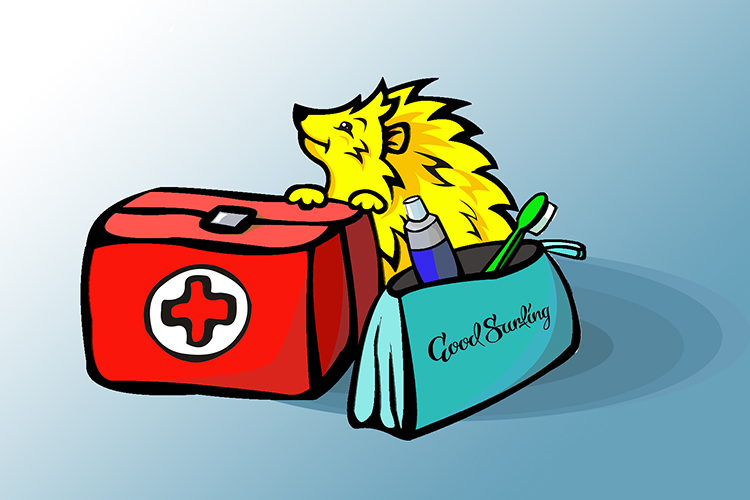 Let us call a pouch the correct shape of a bag or parcel, which we put inside the main section of our backpack. Our task is to achieve maximum simplification of the process of collecting a backpack according to the "Tetris" principle. Manage such pouches you need according to the logic of the objects inside. For example, it is much more convenient to place two small pouches in a backpack — with accessories for washing in road conditions (refreshing in the fast food lavatory or washing in the morning on the train) and shower accessories — than one big bag with all hygiene items. In addition, it simplifies both the trip to the destination (taking only the necessary with you), and the process of extracting the necessary items from the backpack. Parcels that are matched to one another are removed and completely placed back within a minute.
Life hack number 5: Managing the wardrobe
It is important to think in advance about what clothes you need for Your travel. Almost everybody, having surveyed the volume of clothes loaded on their shoulders, will decide to get rid of some items. At least a day before the trip it is convenient to to find the necessary clothes, wash, sew and stroke, if something needs it, and collect into a pile. Then put the clothes in sets, imagine how they fit together with each other - it is much more practical to take matching clothes than separate outfits (yes, boys, this also applies to you).
Life hack number 6: Free space in the backpack
Managing the backpack, do not flatter on the remaining free space. The logic of "what else to take" will not do. You want to bring something from any trip - a magnet on the fridge, smoked fish or a shawl to your grandmother. Instead of holding all this in your hands, try to leave a place in your backpack for unforeseen purchases and gifts in advance.
Life hack number 7: Let's say no to hungry years
When going on a journey, some take a separate bag for food with them. Especially, the older generation, traveling by train, loves to stock up on fried chicken and other delicacies. No matter how critical the issue of nutrition is for a person, there is also a way to save space and weight. If you have a long journey by train or bus, imagine how many meals you would normally have. Unhealthy snacks or cookies in packs inflated with air, of course, sound tempting, but take up at least a quarter of a backpack. And yet, many snacks can actually be abandoned - because you spend less energy, even fidgeting on the seat from the anticipation of impressions. If you really have to take a full meal with you, try to take exactly as much as you can eat (so as not to take further and not to throw it away). Taking along canned food and other "reserves" is also an unhealthy tactic. We go to the city after all, where you can buy it in the store around the corner. And even if there canned beans cost 10 roubles more (and weighs, by the way, 300-400 grams!), will your shoulders remember this next morning?!
Life hack number 8: Outward, not inward
Each practical backpack has side pockets with elastic bands - a bottle of water and a handful of candies can fit there. We can go ahead and use the backpack hangers. So carefully study your backpack - having fixed cables and carbines in the right places, you can hang up to 100% of its internal capacity on the backpack. Usually I wear dimensional objects on hangers or something that may be needed unexpectedly: a tent, a sleeping bag, a foam, sneakers/sandals, a mug and a bowl, cables, a plaid, a kaffiyeh, a sweatshirt or a flask of water.
Life hack number 9: Walking backpack
Imagine that you have reached an intermediate point and are ready to go for a walk. You can, of course, take a break from the backpack at all, but then a bottle of water, a camera, a bag with souvenirs, food for breakfast will appear unnoticed in Your hands ... Maybe it was worth taking the backpack back and taking it with you?
Let's choose a simple option - backpacks-pockets or backpacks-bags, popularly also referred to as bucket bag. You can buy any of them at a sports store at a price of up to 200 roubles, and then roll up and fold into a pocket. The volume of such backpacks is usually 15-30 liters, and the weight - nothing at all.
Life hack number 10: Do not take too much
It sounds simple, but this is one of the most difficult rules that each of us violated at least once! It is enough just to remember the suitcases brought back from vacation with the fact that it did not come in handy, and the knick-knacks bought on vacation that are gathering dust on the shelf. Unfortunately, many of us have been brought up with the ideology of "take it, someday it will come in handy", which is not so easy to get rid of. Try another trip to realize that impressions, adventures, people and emotions leave much more happiness than things.
Practical task
Now, let's try to test theoretical life hacks in practice. Here, for example, is my 30-liter backpack for 24 days with the most necessary things for spending the night in a tent and business trips, for an evening in a restaurant and walking along the beach. My route ran from the capital of the Southern Urals, through Ufa and Astrakhan, to sunny Kalmykia, and from there to the cool and restrained Moscow.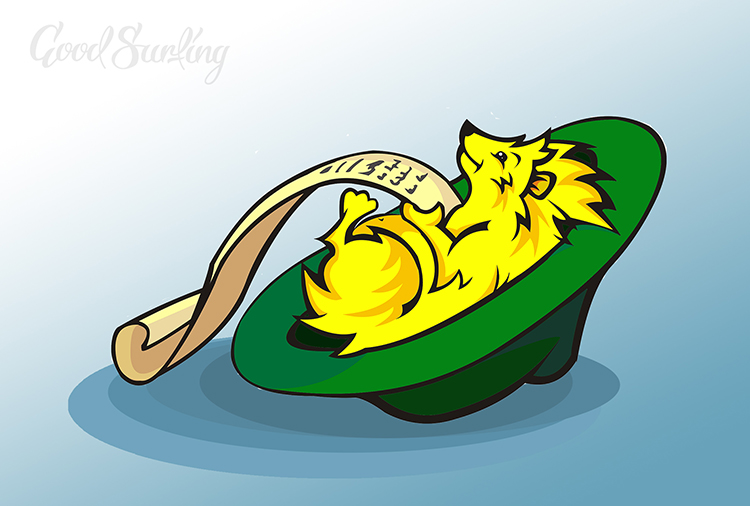 A city adventure in 24 days demanded:
1. Clothing: a pouch with basic clothing and several items to be placed in quick access (a replaceable T-shirt and socks, kaffiyeh). A small volume of pouch just shows the beauty of its use! Inside are: thermal underwear, jacket, removable T-shirts and underwear, shorts, weekend suit and pajamas.
2. Shoes: sneakers, sandals, shoes - only 3 pairs.
3. Pouches with hygiene supplies and a first aid kit.
4. Gadgets and documents: notepad, netbook and e-book.
5. "KLMN 1" - a mug, a spoon, a bowl, a knife, in my case the set is complemented by a coffeepot and coffee.
6. Gifts to friends and from friends;
7. Hat.
All this is packed into the backpack in "bricks" type, starting with smaller pockets, otherwise it will be difficult to get into them later. My 30-liter backpack weighs 7 kg.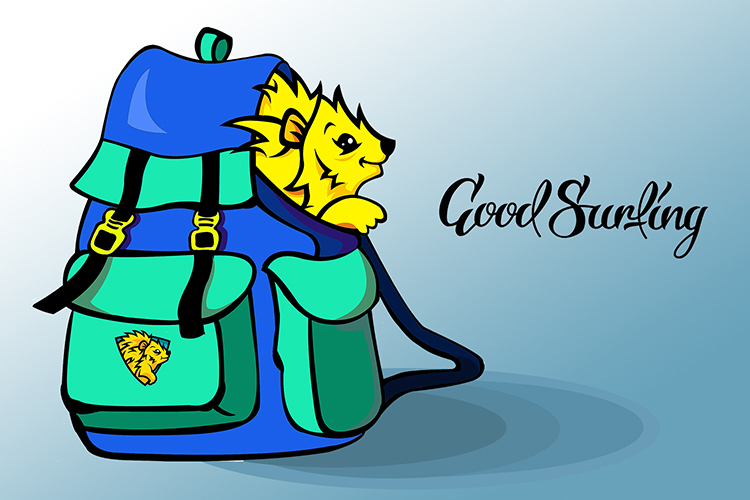 1 (Russian acronym, consisting of letter order symbolizing the first letters of the necessary things in the slang of travelers)
Only registered users can write comments
Comments (0)