It's been just one month since I moved to Milicz to participate in an EVS project (it happened on January 16), but the events of these thirty days would be more than enough for a whole year. Changes followed one another with the speed of a tornado, but, despite my inherent slowness, I managed not only to stand up to the weight of impressions, but also to arrange my life in a new place. In order not to trot out a whole load of specifics of life in Poland, I singled out 10 key points that for some reasons were remembered and are worth mentioning.
On-arrival training in Warsaw

- a mandatory event for anyone daring to become part of EVS. During the seven days of training (February 6-12), I literally lived seven lives. Thanks to the art of coaches Anna and Vojtek, we have scrutinized the entire structure of volunteering from every angle - from the history of its occurrence to the tips on how to convince tactfully your room-mate - another volunteer - to wash the dishes.
In our international group, volunteers, despite the dank weather, went on excursions, created mini-projects, learned a language, and even danced a mazurka with local craftsmen. I was pleasantly surprised by the readiness of the participants, the desire to share experiences and learn more about others (from the experience of participating in youth projects around the world, I can say that cultural exchanges are often limited to joint visits to nightclubs).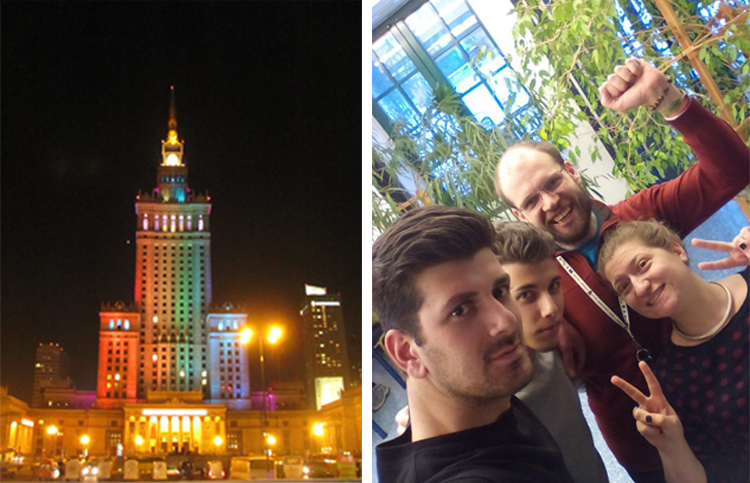 Wroclaw's dwarves

(and a tour with the same name from enthusiasts of the Free Walking Tour movement). There are several hundred funny short people figures scattered around the city (their exact number is unknown even to the locals). In the most unexpected places and back streets, you can stumble upon a dwarf: a traveler, a glutton, a hipster, a cavalryman. And in front of the Philharmonic Hall, a whole tiny orchestra froze in metal!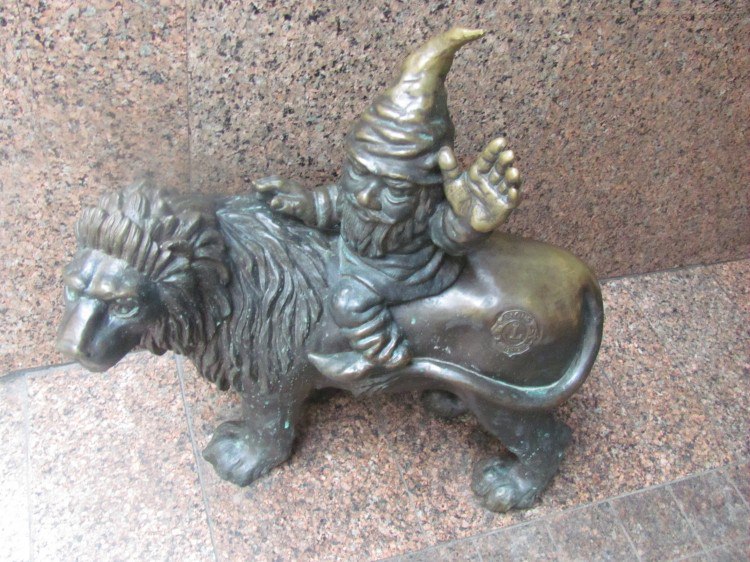 The first week of school holidays in Milicz.

While the local schools enjoyed peace and quiet, all their hustle and bustle in the form of 40 children moved under the shelter of the Center of Culture. With such a company there was no minute to be bored! We barely had time to take a breath in between dancing, yoga, origami, chess, and modeling workshops (in which I also took part as much as I could).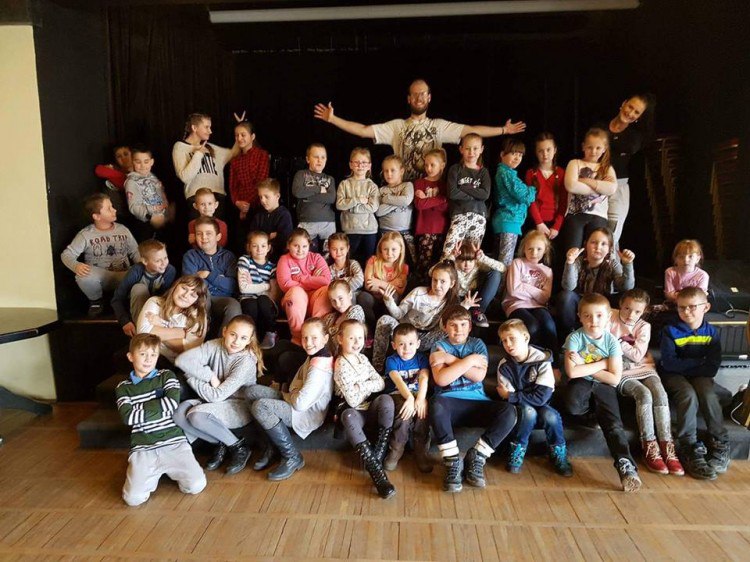 Mastering the basics of Polish and Italian

(special thanks to our teacher Barbara and volunteer Maria from Sicily). Thanks to their efforts, I can say with no undue modesty:

Mowie troche po polsku

/

Parlo un poco italiano

(which means "I speak a little Polish / Italian").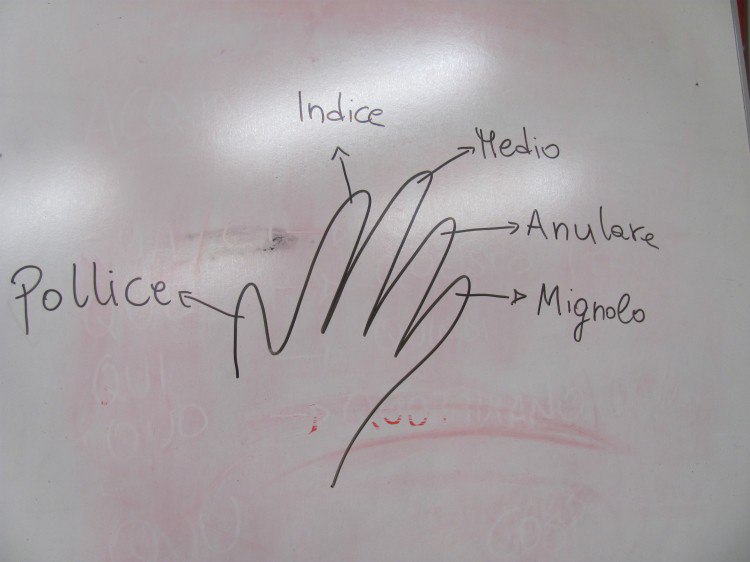 Culinary masterpieces a la Polonais.

To gourmands, I especially recommend

bigos

(hunter's goulash),

Russian pies

(similar to ravioli, but with potato filling),

barsch

(served as a beverage) and

hot compot of dried fruits

.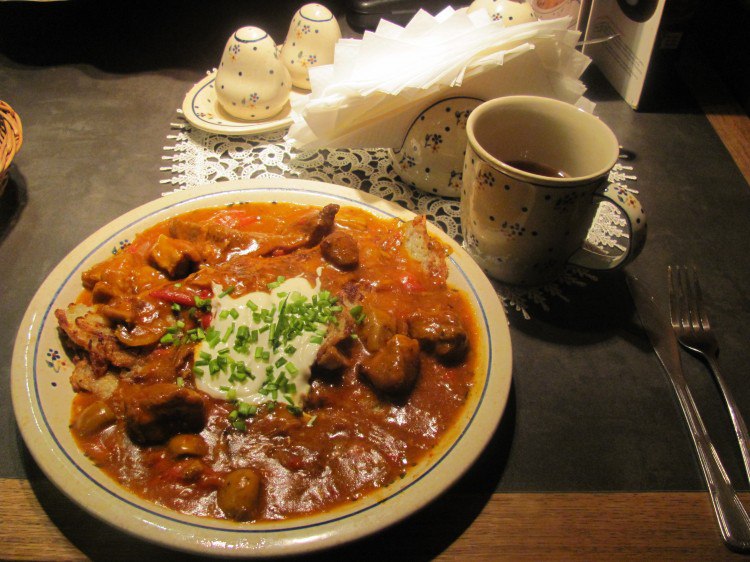 A skiing training at the top of the mountain near Trzebnica

. While being an amateur skier with over a decade of experience, I was, however, struck by the sight of a low hill completely covered with snow in the middle of fields and meadows with no single snowflake. I did not understand the mystery of this phenomenon - was it artificial snow or not? But I managed to try some technical innovations, like a ski escalator.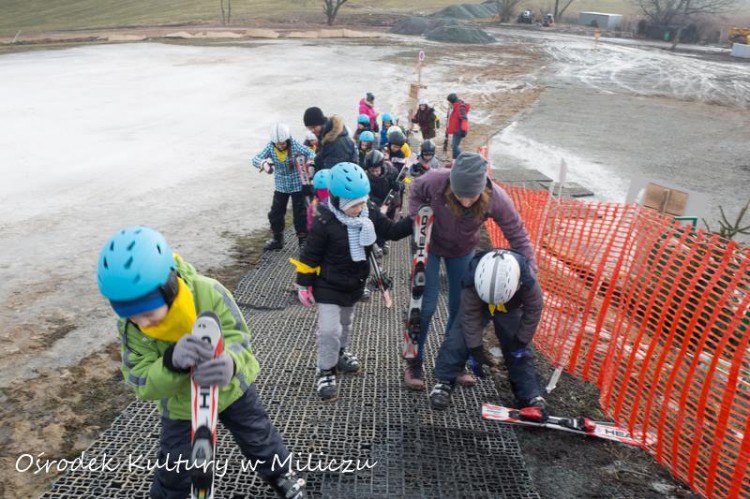 A trip to the Auschwitz Museum

(Auschwitz - Birkenau). The place, which is rightly perceived as a symbol of the Holocaust, greeted us with wet February snow and liquid mud. And it unpleasantly surprised by a large number of minor troubles - both on the road and upon arrival. The problems started already on the train, which was 4 hours late, as a result of which we almost lost the tour we had ordered and paid for in advance (after a very stormy discussion with a manager, we were allowed to join a Russian-speaking group, which started the excursion later). Another surprise was the commercial approach to everything and everyone in the territory of the former concentration camp:
- Want to leave your car in the parking lot? - Dip into your pocket!
- Can't enter the territory with a backpack? - The storage room for 4 zloty is at your service.
- Need to visit a restroom, ladies and gentlemen? - Just 1.5 zloty!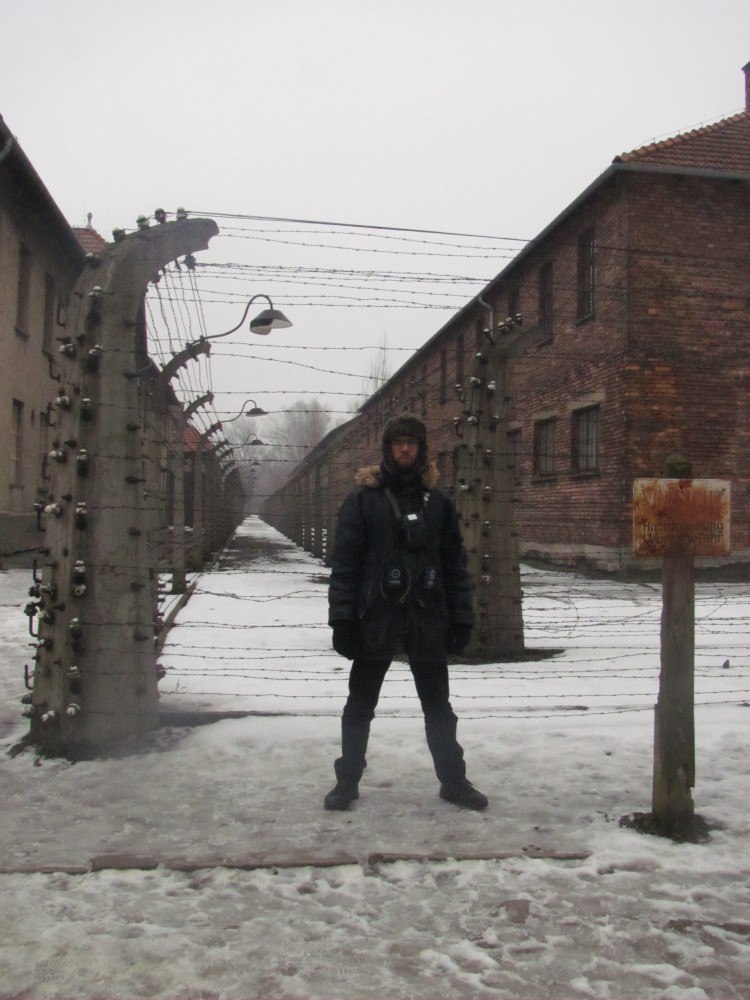 Field trips to five Polish villages

(February 20 - 24). During the second week of the school holidays, employees of the Center of Culture traveled around the neighboring villages and organized workshops for local kids. On the road, my vocabulary was enriched with dozens of new words, and after that, on my bedside table, there were crafts hand-made by us together with the children. One of these trips (February 23) was the feast of Fat Thursday when the Poles consider it their duty to consume as many sweets as possible. Needless to say that we were fed with donuts (

paczek

) to satiety in the village.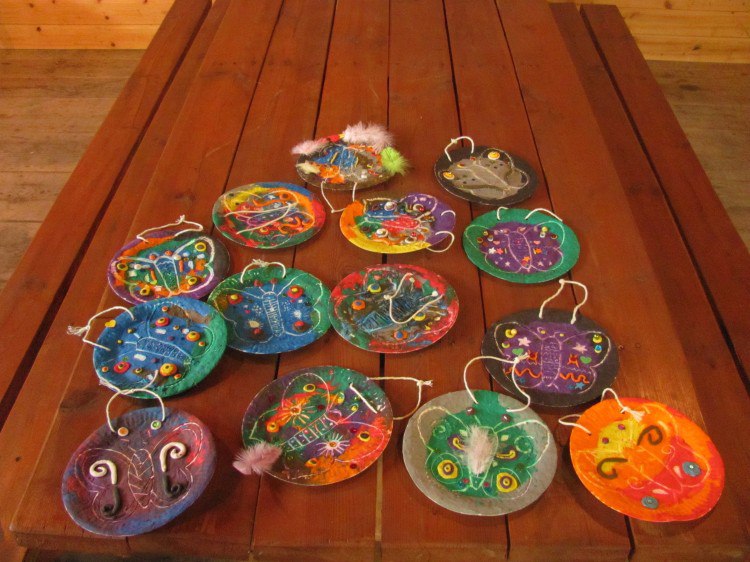 The paradoxes of the Polish language and the presence of a large number of "false friends of a translator"

(words resembling Russian in sound, but meaning something completely different). Take a few minutes - read five Polish words and try to guess their meaning by the way it sounds.
So: niedziela, spotkanie, rok, reklamowka, zegar (and now the correct answers are: Sunday, meeting, year, package, watches).
The story of Witold Piletsky

(1901-1948), the biography of whom I first came across on a tour of Wroclaw and whose courage made me think of him as of a role model. Suffice it to say that this brave man became the first person who voluntarily became a prisoner of Auschwitz and collected comprehensive information about the atrocities in the concentration camp ("the report of Piletsky").
In 1948, the unjustly convicted scout was executed. But the story put everything in its place: the prosecutor who sent him to his death lived up to our days and died a natural death in Warsaw in a hospital on the street named after Piletsky. The Sabaton band dedicated a song "Inmate 4859" to captain Piletsky (the video can be found on Youtube).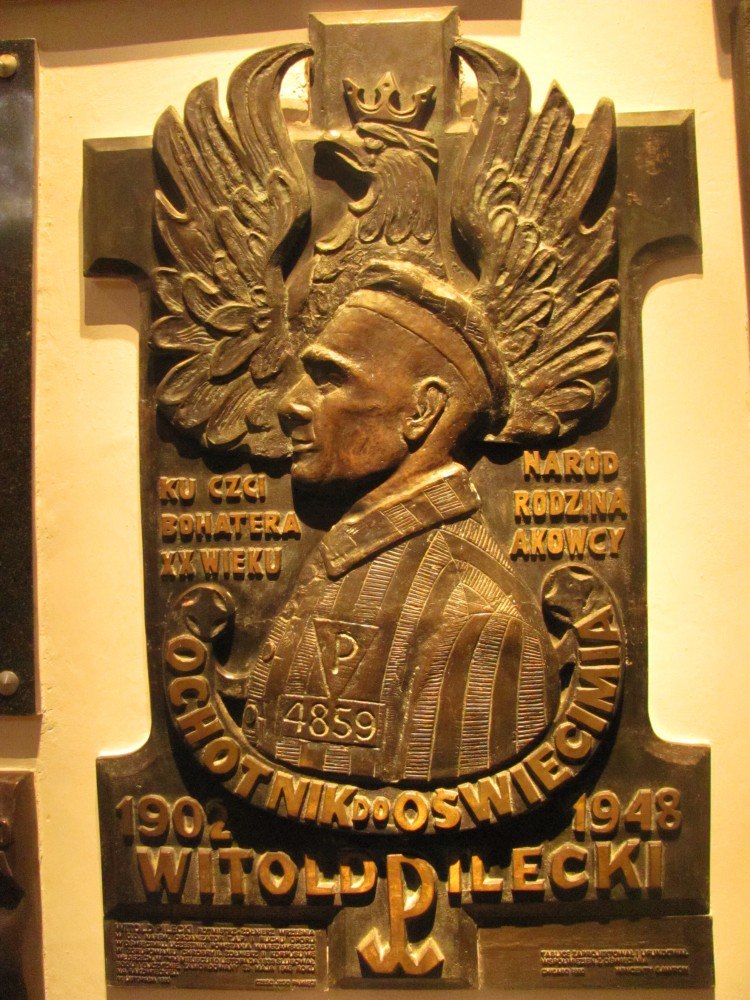 There were, of course, many more interesting events, but there was neither time nor opportunity to record every step. I will continue to write about the life of a Russian volunteer in Milicz, on the banks of the river Barych, until the end of my stay here. And I'll never stop repeating - EVS is worth trying it. Go for it!

Author - Vladimir Vinetsky
Edited by - Anastasiia Kopylova
Translated by - Olga Gachkova
Date of event - January-February 2018 г.
Only registered users can write comments
Comments (0)