The Goodsurfing team, Lena and Nastya from Saint Petersburg (GS), met Alina Matlakhova (Alina) and asked her about her impressions of participation in volunteering projects and internships. This is an interview in 3 parts which will make you search for a project and pack your bag faster.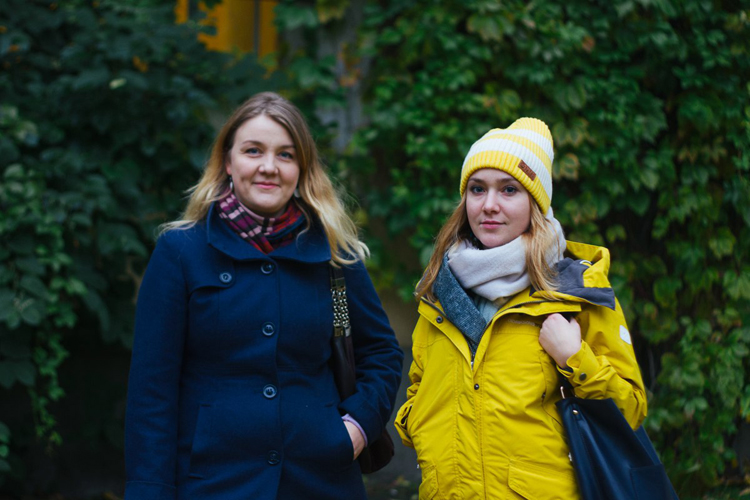 Part I
"Sri Lanka or Find yourself"
Alina has a degree in Cultural Studies, she studied at the Herzen University, and when she was a second-year student, she went to Sri Lanka for an internship through the AIESEC organization (http://aiesec.ru/).
GS: How did you get there?
Аlina: Just saw an advertisement on Facebook and went on.
GS: Alone?
Аlina: Alone. I was 18 years old and it was my first big independent trip. Sri Lanka is an absolutely different world, another part of the globe. I left the airport and immediately found myself in a botanical garden, in the tropics. The birds were singing. I simply felt life.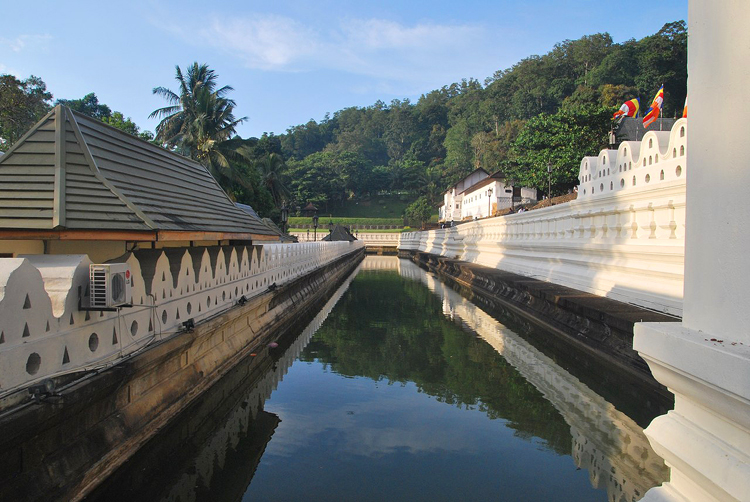 There were four people in our team: one girl from Brazil and two guys from Italy and Pakistan. We were met and settled in a beautiful separate house, which belonged to a local family. Surprisingly, locals speak English very well, especially the young, so everyone understood each other.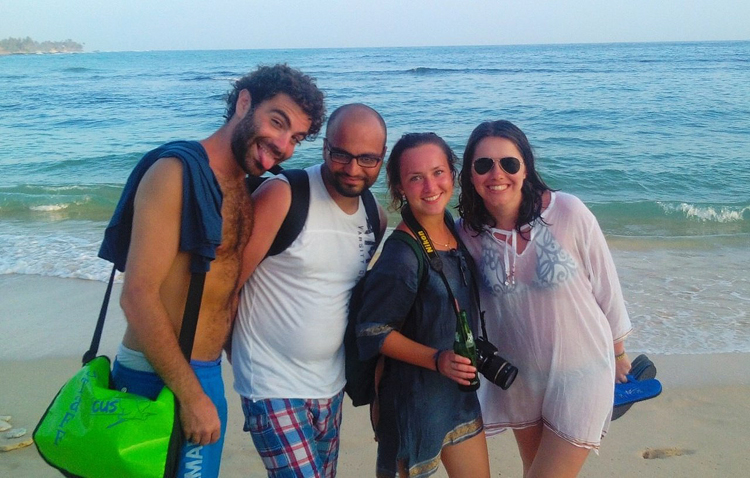 The aim of our project was "Increasing the interest of young people in starting their own business". And I'm very interested in photography, journalism.
We went to different companies, for example, to the airbag manufacturing plant or flower shop, talked with the owners and directors, took pictures, collected information for the website. We also attended local schools, told about the culture of the countries we came from. The project was organized by the University of Colombo: we were supervised, entertained, they traveled with us around the island and, in general, the organization was at a high level.
GS: What was the duration and cost of the internship?
Аlinа: The internship last six weeks. I paid for the flight and the registration fee to AIESEC (approximately 8000 rubles), we did not pay for accommodation, but the food was at our own expense.
GS: And was there something that you didn't like?
Аlinа: I liked everything. The only thing is that AIESEC is a pretty specific organization, they have their own traditions and team building can be a little bit not for everyone, but this is not critical. I was hooked by the idea itself, it is amazing!
GS: Is it worth going there?
Аlina: I definitely recommend it!
GS: What do you advise to pay attention to during such trip? Still as a young girl, alone, at the other end of the world?
Аlina: I advise you to abandon stereotypes and go! Traveling is simple, popular and accessible now. Such travel is an opportunity not only to explore the world but, first of all, to find yourself. And, of course, when you try once, then you can't stop! And therefore…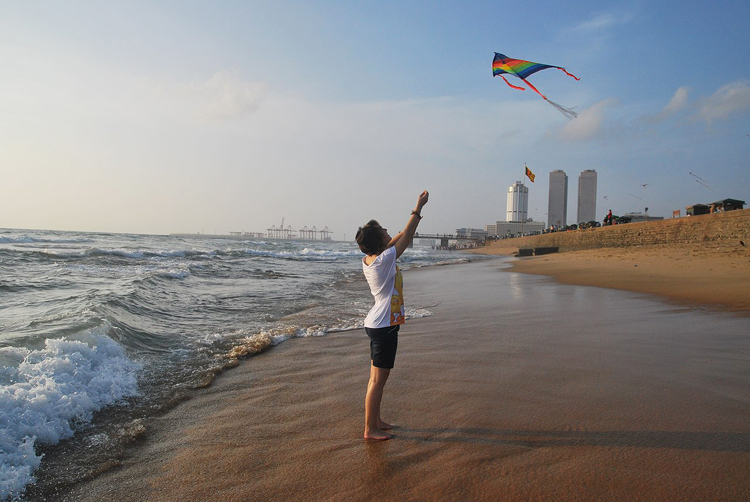 Part II
"Archeological expedition in Tuva or only us and the starry sky!"
Аlinа: As a practical training, the University offered me to go on an archaeological expedition - to Solovki or Siberia. I chose the second option. It was a competition project organized by the Russian Geographical Society (http://www.rgo.ru/ru) in which volunteers from all over the world took part: from Spain, France and even South America. For a whole month, we lived in tents of 14 people with no connection with the outside world: only us and the starry sky!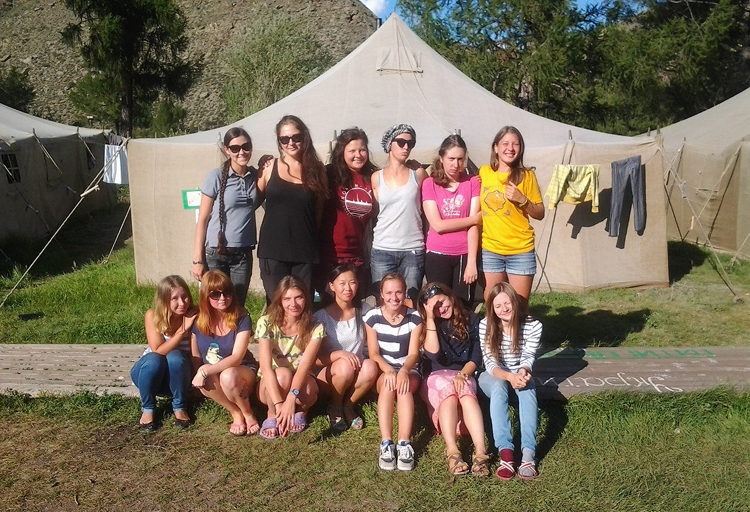 Before the trip, they tried to frighten us by terrible conditions, a distant road. The path was really not easy: to Moscow, the flight Moscow-Abakan, then 8 hours by bus.
Our camp consisted of 115 people and comprised two parts - professional archaeologists and volunteers. The requirements for discipline among the volunteers were a bit tougher: a clear daily routine, and, for example, no alcohol was allowed :)
We got up early in the morning, went to work out or do yoga on the top of a nearby hill, then had breakfast. Excavations began at eight in the morning and lasted 6-7 hours. Then there was lunch and free time. In the evening, we were given lectures on history and archeology, we exchanged knowledge about foreign languages with guys from other countries, shared experiences, did some sport, walked, went to the mountains, just enjoyed. There are always outstanding and creative people in such expeditions - poets, photographers, and just people who are not indifferent to volunteering!
GS: It is just a dream! Is it hard to get there? Do you need to present your project?
Аlinа: It was easier for us because we came from the University. Usually, participants go through a competitive selection, questioning, medical examination. The meaning of the selection is to prove that you really need it more than anyone else since there are a lot of applicants. In addition, those who came once seeks to get there again.
GS: Age restrictions?
Alina: On average, from 18 to 33 years.
GS: Is it hard to work on the excavations?
Alina: It depends on the stage of the excavation. At least, it is exhausting. At the first stage (clearing the black soil) you are armed with a shovel and a wheelbarrow. Complicated. A lot of sun. All I wanted after work was to dive into an icy mountain river to throw off all the heat and dust, and that is exactly what we did.
The next stage of the excavation is more laborious, with a brush, but still hard: sitting for 5-6, or even 7 hours in a row, while working very carefully and attentively. Sometimes we finished early. When the rain began - it is happiness, cause you immediately return to the camp! By one o'clock the excavations were already over.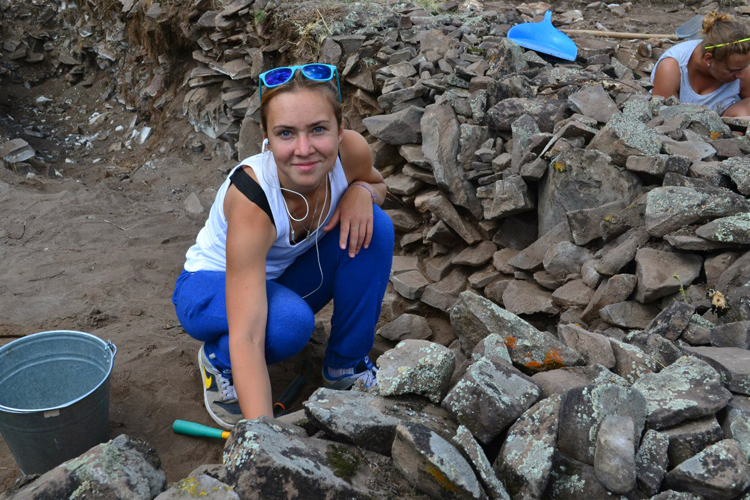 GS: Was there something you didn't like?
Alina: In general, you are so in love with this nature, that you just don't care about anything else! You really don't care about any living conditions and all other difficulties. It is hot there during the day and cold at night, so everyone had a huge backpack and a sleeping bag. We slept in tents for 14 people, but it was even fun. The living conditions were good: field showers, well-kept toilets, a kitchen (breakfast, lunch, afternoon snack, dinner), an organized fireplace, a stage, recreation areas, a football-volleyball field, and even a stable!
GS: Where are you going to next time?
Alina: My last, already professional internship ended up with employment, but I'll tell you more about that later ...
Part III
"Saint Petersburg or what the volunteering experience leads to"
GS: Now Alina is working as a PR specialist in one of the dynamically developing Saint Petersburg companies, which invites young specialists for an internship! Can you believe it?
Аlina: Our project is a mathematics school in St. Petersburg (https://vk.com/soosmart_math). And mathematics is taught there as art — through other forms of art, and through various inventions, examples from architecture. The work team is very young and creative so there is a regular exchange of experiences and seminars. Also, we promote the "young-to-young" system. It is a system where young people train young people, which promotes better contact and understanding.
We also have our own volunteering internship program. We are actively looking for creative young people who are ready to prove themselves in marketing and PR, to help with the development of the website content, writing articles, photography, design, development of corporate identity, creating videos. In exchange, we are ready to provide internship opportunities from 3 weeks to 3 months, both on a remote basis and with the provision of volunteers with accommodation, mentoring and cultural programs in St. Petersburg. We have lots of creative ideas, and we are looking for like-minded people!
So, a volunteering experience certainly leads you to the desire of creating your own project!
GS: Back to volunteering in general, what would you advise to a young person who for the first time decided to go somewhere on an expedition or to volunteer?
Аlina: For the first time it's probably better to go to a project that is organized with the support of some organization. And after that, having figured out what is what, you can act independently. For example, I read Goodsurfing, it is pretty convenient.
GS: By the way, Alina, what do you think about the Goodsurfing project?
Аlina: It has a convenient format and information which is well structured. Coverage by topic is not very wide, a lot of archaeological and environmental programs. I would like to see more professional internships, perhaps craft programs.
GS: Thank you very much, Alina, for the detailed, interesting and useful story, there were Lena and Nastya from Saint Petersburg in touch! If you also have something to tell, please share your experience with us!
Author of the text - Alina Matlakhova
Interviewers: Lena Pavlova and Anastasiya Kuvshinova
Edited by - Anastasiya Copylova
Translated by - Anastasia Kravchenko
Photos:
Only registered users can write comments
Comments (0)