I find myself surrounded by rustle that reminds me the noise of a flock of frightened birds. I don't understand what's going on. I'm looking around. Twenty five people are simultaneously taking pictures. An astonishing traditional welcome ceremony in an ethnical center in the Siberia's heart is happening in front of them, but they keep staring at the screens of their smartphones and cameras. I'm joining them.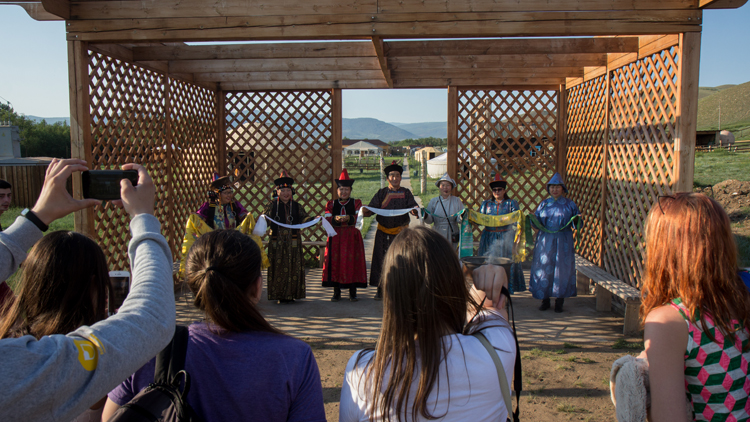 Ways of Russia is an eight days' expedition organized by Rosmolodezh in a certain region of our country, filled with events up to the point when sleep had no place in our schedule. Photographers, experts in tourism and intercultural relationships, bloggers and journalists set off for an adventure full of wonders, national cuisine, work, cooperation, ethnos, languages, cities, personalities, interviews, meetings with local governments and youth, museums, music, villages, nature and breathtaking history.
Our small goal is to daily produce useful content tailored for social media about the places we visited: photos, videos, articles and interviews. Our global goal is to create the identity of Russia: we are different, but we are even, equally interesting and worthy to be part of one great country.
"But, you can go on a journey yourself, there is a lot of infa about any place of the world on Instagram" – someone supposes.
Well, it's not so. Ways of Russia is about places that have undeservedly little attention. It's about people who shaped the image of our country. It's about nature that exists nowhere else on the planet. It's about the unity of people urging to make this knowledge more accessible and inspire at least one person to become Fyodor Konyuchov for a while and find Your Own Russia.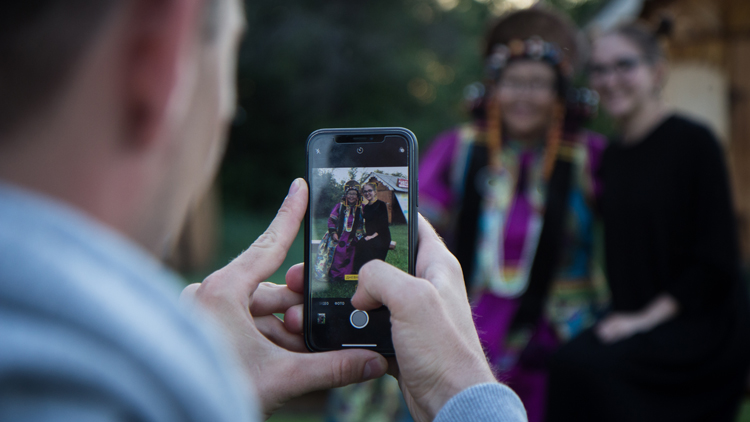 It wasn't my first trip to Siberia: in another article for Goodsurfing I've already shared my experience of volunteering in an archaeological expedition "Valley of Kings" in Tuva with Russian Geographical Society.
Moreover, I'm writing this article while being on a train "Chelyabinsk-Irkutsk" right now. Siberia has won my heart completely.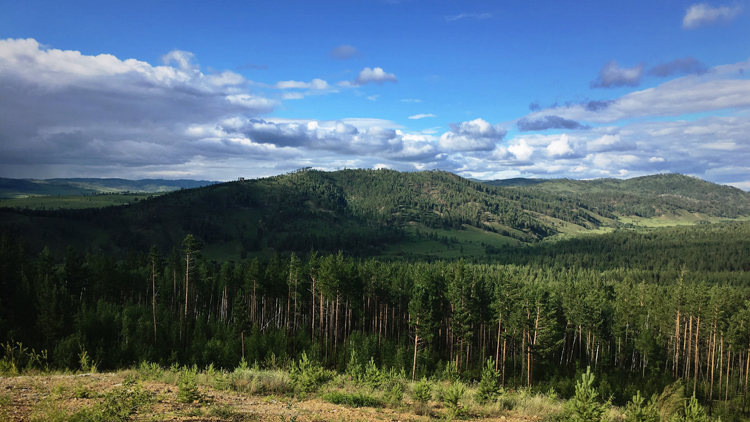 It happened, as usual, almost accidentally: I was scrolling through the informational system of Rosmolodezh and found the announcement about the expedition. It was about one week left before the start, therefore, I concluded that the selection process had already been over. I found the community of Ways of Russia on the Russian social media Vkontakte, and fortunately I received an invitation to participatetwo days prior to the latest opportunity to leave from Magnitogorsk to be on time to join the project.
Should I say that there was no hesitation in my mind?
Next I had a long car trip to Yekaterinburg and then over three days by train to Chita. Transsiberian experience is one big wow! I tried not to guess what will happen next.
And, as soon as I stepped off the train, the whirlwind began to spin and did not stop till the very end of the expedition. Only once we spent two nights in one place: Chita-Aginskoye – Chita – lan-Ude – Tarbagatai – ethnic center "Steppe Nomad" – Ulan-Ude – Irkutsk – Lake Baikal – Irkutsk. All that was associated with constant trips out of the civilized lifestyle: you learn to leave on the bus, work 24/7 and sleep later, when everything will be over. It's a strict discipline, too: you constantly shoot pics, collect material, you must always be on time, edit and upload pictures and videos every evening, even if you are on a train, have no service, Internet access and electric outlets, and there are only three hours left for rest.
The program included meetings with regional governments and the youth, tours in and out of cities, multiple museums, visits to two Buddhist temples – Aginsky and Ivolginsky (main in Russia), visits to ethnographical complexes – Steppe Nomad, where we learnt old-style archery, cooking buryat buuzas – yammy local dish – and dancing Yokhor, a traditional dance – and Taltsy ethnic center on the shore of Baikal, a so-called nerpinarium where we looked at endemic ringed seals which live only in Baikal, the village of Old Believers – Tarbagatai, a rafting trip down the Uda River, a steamboat tour on the Angara River and the expedition closing ceremony at the International Youth Forum Baikal 2018.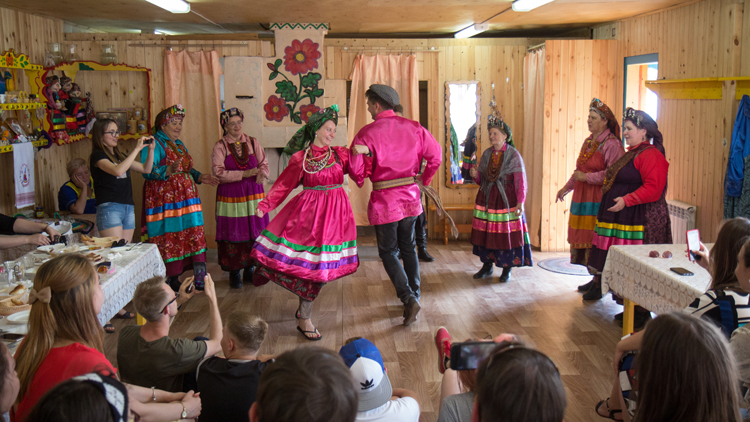 On a typical day of expedition, you arrive by train to a new city by, let's say, at 7 a.m., have a breakfast nearby, and then immediately you go off to various events, finish by 7 p.m. and edit material till almost morning. On the last days we also started to conceal the dark circles under the eyes, because we constantly took pictures of each other.
But, undoubtedly, it all was worth doing.
When you see with your own eyes how the sun drowns in the Baikal, how the fortune threw the villages of Old Believers here and there along the Selenga River, when you find out that Orthodox Christianity, Old Believers, Buddhism and Shamanism coexist peacefully within the same territory, when you hear how excited people get when they talk about their national cuisine, when you try to put your arms around the endless spaces of Siberia, when in the faces of the tour guides you read the endless love to what they share with you, when you look at the Buddhist lama and notice in his eyes that he is kindly laughing at this world, then the magic happens. Your stereotypes are destroyed to the ground, for a second you turn to a child who knows so little about the world around, and at the very same moment you reborn into a wise adult who really knows how people live far, far away. That is the way to shape the tolerant society. That is how you get acquainted with your own Motherland. That is how the country learns itself.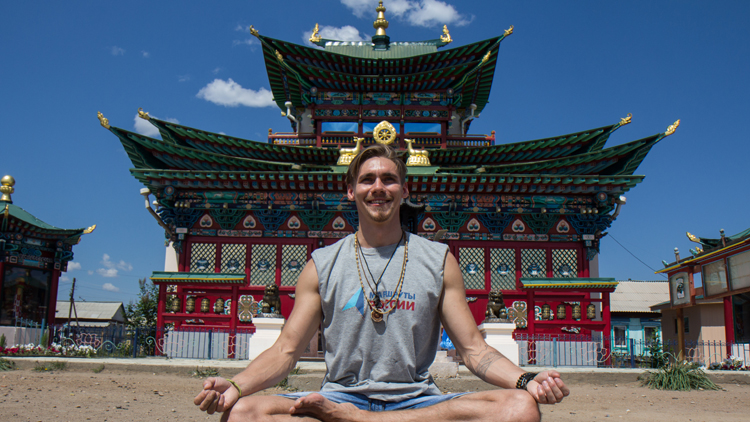 The second expedition of Ways of Russia continues in Povolzhye Region right now. Follow the expedition on Instagram #МаршрутыРоссии or look here Маршруты России.
Upon the end of the expedition I asked other participants to share their impressions.
Anastasiia Yandyganova, journalist, editor, public person, founder of a coffee shop "Sladkii Gorkii", Nizhny Novgorod:
"I went on the expedition not only to see the remote parts of our country. It seems to me that for each of us it also became a journey to ourselves. Here, in Siberia, you gain a genuine harmony which helps you to strengthen your faith, have some time for yourself and feel how wonderful the moments of life can be. To understand the beauty of the world and the soul of a human. Here and now, in Nizhny Novgorod, we welcome travelers with a special feeling, listen to their stories and offer the Russian home-made tea and rich coffee."
For Anastasiia, Ways of Russia is almost a family tradition now: last year, her husband, Sergey Yandyganov, explored another part of Siberia in this expedition.
Kunari Tuyndesheva, methodist of the Khakasia National Museum of Local Lore named after L.R. Kyzlasov, expert in tourism, Abakan:
"I wanted to take part in Ways of Russia after meeting the participants of this expedition in Siberian Federal Region in 2017. I went through the selection process and was accepted to join this adventure to Lake Baikal! I live in Siberia, but during the expedition I felt like for the first time I saw the endless landscapes of our Motherland, genuine power of taiga, beauty and uniqueness of the Baikal. I got acquainted with traditional culture of Buryatia and Old Believers. Everybody welcomed us so warmly, offered the best food to us, showed national ceremonies. I will never forget the taste of buryat buuzas, "schi" soup cooked for hours in an original Russian stove and porridge with honey – a traditional dish of the Old Believers! I was astonished by the historic monuments in Chita, Irkutsk and Ulan-Ude, where the Decembrists prisoners settled. In Khakasia, there are only a few historical building, therefore, the woodwork architecture and sophisticated plaster details give a very certain charm to the streets of these cities.
It was a real amusement for my eyes to see the Buddhist temples. Bright colors almost brought me back to the childhood, color on a palette, patchwork. But the main element was the sense of peace and serenity in these places.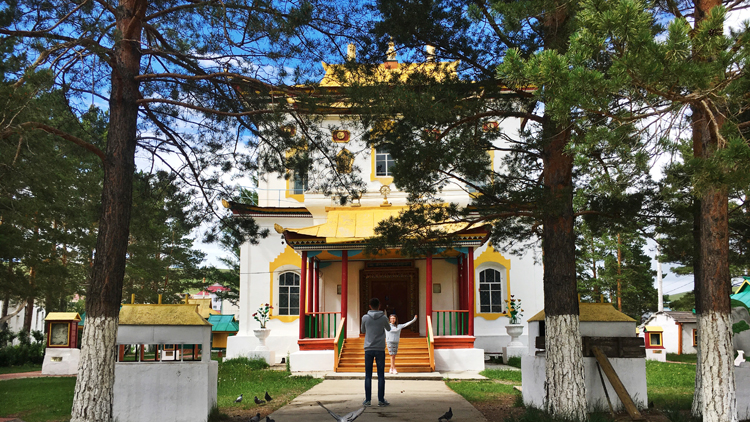 This expedition let me see with my own eyes three huge regions of Siberia, feel generous Siberian hospitality, genuineness of local traditions, charge my batteries with sun and nature. Try it yourself, visit these places!"
Author of the text – Olga Gachkova
Edited by - Julia Makhfoz
Translated by – Olga Gachkova
Date of event – June 25 – July 1, 2018
Date of publication - 20.08.2018
Only registered users can write comments
Comments (0)