These were two rich and wonderful days…
I have always been interested in our culture, in the history of our ancestors. Taking part in the historical and cultural project "Zhily-Bily" (which means "once upon a time" in Russian) gave me an opportunity to get acquainted with it for free. Moreover, I usually spend my annual vacation in foreign voluntary camps where the participants often have to somehow represent their countries at cultural evening parties. I think that there I'll use the games I've learned at "Zhily-Bily" project.
I was going to my destination from Moscow. It is easy to get there as there are a lot of trains that take passengers from Moscow to Nizhny Novgorod. There are bus lines too. People can get to Voskresenskoye from Nizhny Novgorod by public transport (only by bus or combining a bus with a suburban train to avoid traffic jams). But I could hardly get out of Moscow. I haven't bought a train ticket in advance (well, like three weeks before the trip) and then (ten days before the trip) only expensive tickets were available. I decided to find a ride through BlaBlaCar. It was an adventure itself: nothing worked out: I could find neither available drivers nor could negotiate the terms of the trip. The ride from Nizhny Novgorod to Voskresenskoye was easy. I also came back home to Moscow without any problems.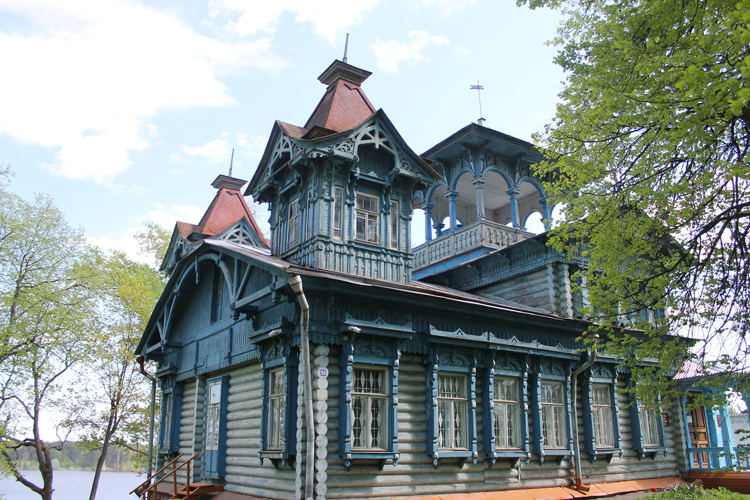 Before meeting the organizers, I walked a little bit in Voskresenskoye village in the Nizhny Novgorod Region where the meeting for participants who didn't come by car was hosted. There is a former house of a timber producer where a local lore museum resides. It is very beautiful: neat carvings with a lot of interesting details, which look lacey in certain areas.
We met at the family house of the project's organizer (her name is Ira). Ira was born in Voskresenskoye. This village is not far from Channikovo where our project was held. We enjoyed a very tasty dinner and the project started.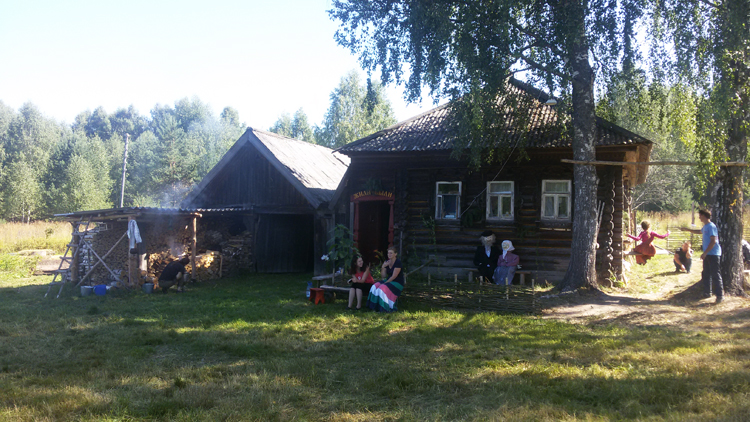 First of all, we completed a quest that required solving treasure hunts and doing different activities. We built a wattle, tried to milk a goat, collected firewood, made brooms. At the end of the day, we had dinner and then played old Russian games and listened to limericks.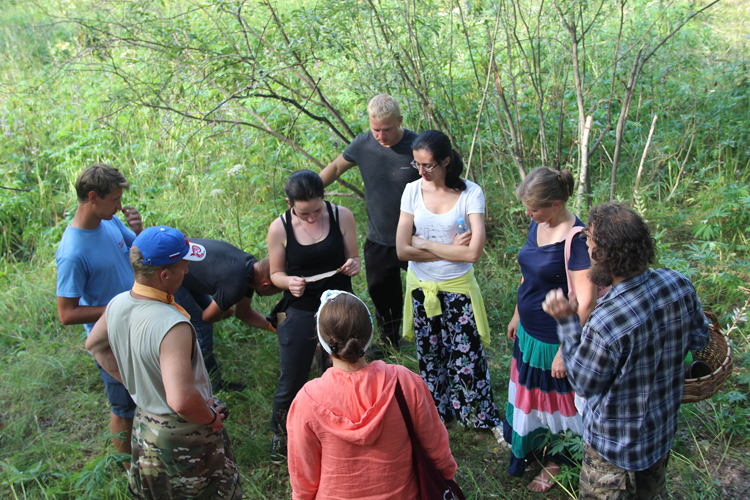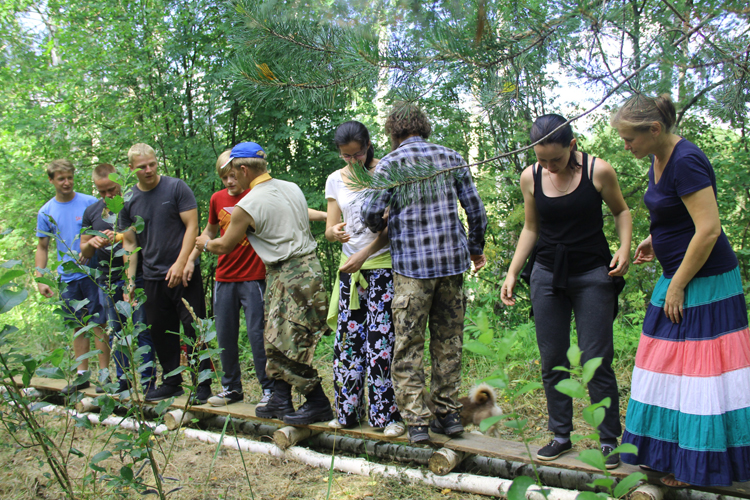 We were lucky to sleep in a hay barn. It was so pleasant! Well, it was not so comfortable because the sheet was lying right on the hay… But it was really unusual.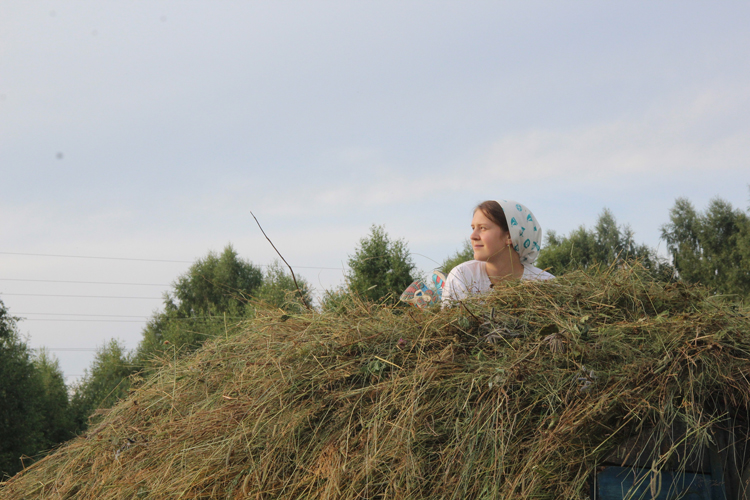 The next day started with mowing. Ok, we went there not at 5 a.m., but after breakfast, around 10. Everyone took a scythe, a wooden pitchfork, and a rake. It turned out that mowing is not an easy thing to do! Only after several explanations, I managed to not just crush the grass but really mow it. After lunch, we were told about weaving and then took part in a handicraft workshop. Svetlana was our master. She was revealing the secrets of weaving and showing the women how to make dolls. At the end of the workshop, she sang a very beautiful song about love and the Smorodinka river.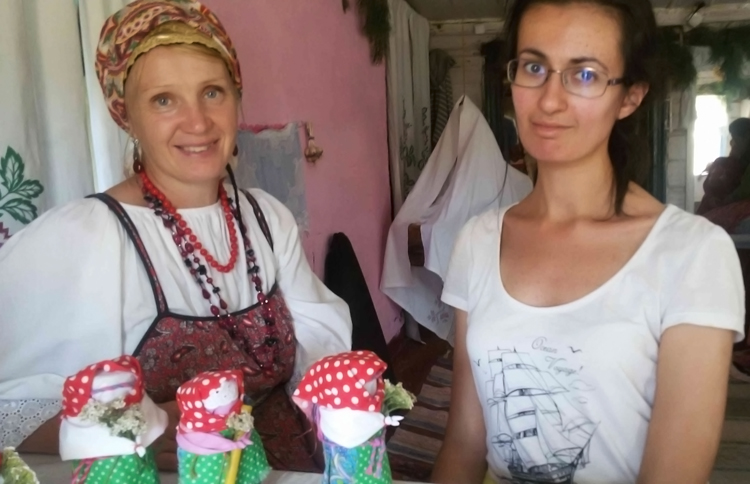 During these two days, I felt so warm, easy and relaxed! The organizers have presented this wonderful project with great love and tenderness and everyone could see it! I am so happy that I took part in it! These 2 days in a breathtaking place with kind people were full of interesting activities. It is also important to me that everything we were doing during the project was part of our culture, our history, an important part of people's lives before the Revolution. Our participation was really great. Thanks a lot, guys! Thank you, «Goodsurfing» team – I've found information about the project on your website!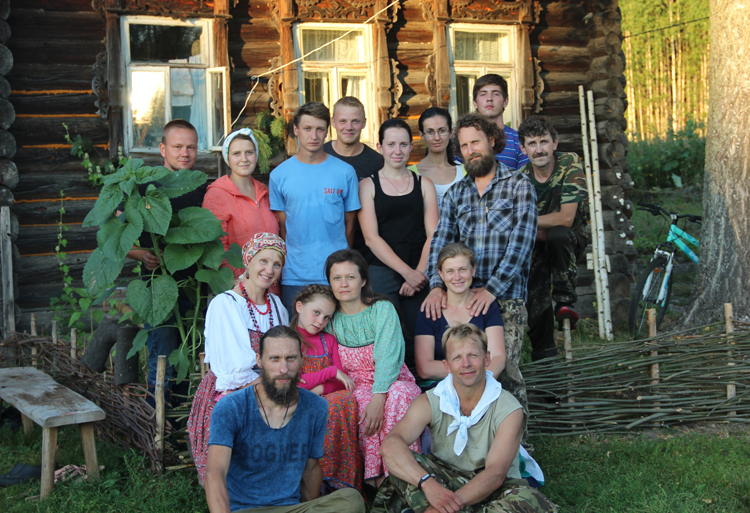 I want to give some advice to people who want to join this adventure too.
There is Vladimirsk not far from our destination. The legend says that an ancient city sank in that lake. They say these places are holy. You can make a wish and walk around the lake (one or three times – it is better to ask locals) to make your wish come true. If you have free time, try to visit this place before the project starts or after it ends.

If you don't have your own car, you can go from Nizhny Novgorod to Semyonov by a suburban train and then take a bus to Voskresenskoye to avoid traffic jams. Buses go from Semyonov several times a day and there might be too many passengers in the morning. If you prefer some comfort, then when buying a ticket to Semyonov, say that you need to reach Voskresenscoye and buy a «combo»-ticket. It will cost you less. You cannot buy a ticket with a seat in Semyonov. Try to plan your trip from Voscresenskoye in advance. A lot of people choose public transportation but it is far from ideal. I took the last seat on the bus to Nizhny Novgorod and people who arrived after me had to wait for the next bus.

And as for the project itself - I don't even know what to add! Ira and her family envisaged everything! So your only task is to pay attention to the list of necessary things and not to forget anything.
I would be happy to return to this place again and repeat this adventure because:
Ira and her friends are very cheerful and kind people. It is really pleasant to spend time with them. They tell many interesting stories. They know a lot about the history and culture of the places where they live.

I love events where people get to know about old Russian culture especially when such events take place in the country-side and outdoors. I like spending time in such places. I am not ready to move to a village for a very long time but it's a great getaway from a city life.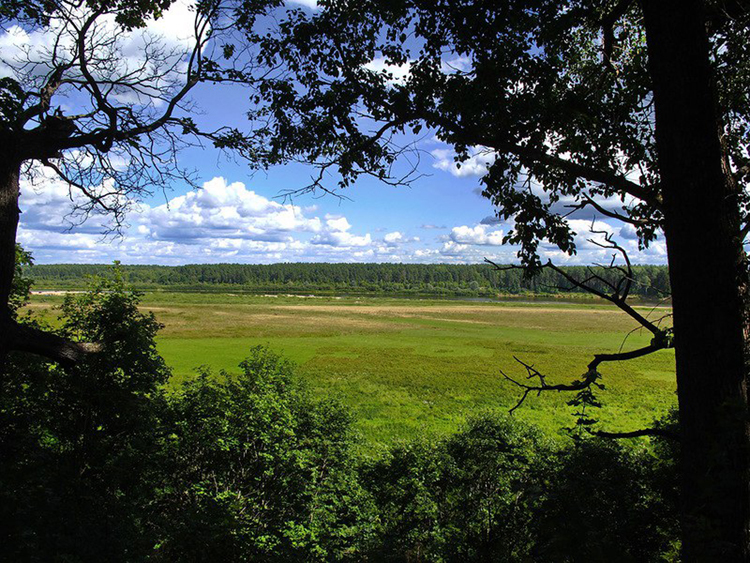 Author: Yulia Pankratieva
Edited by - Inga Nazarova
Historical and Cultural Project "Zhily-Bily"
Translated by: Viktoria Arutunyan , Olga Gachkova
Photo sources:
Historical and Cultural Project "Zhily-Bily"
Only registered users can write comments
Comments (0)