At the end of the last summer I was so tired of urban bustle that I wanted to change the situation and spend next two months on the Black Seaside. Ordinary tourism is no longer attractive for me and that is why I've decided to try myself as a volunteer. For searching the direction of volunteering I've used Goodsurfing's resources.
And I've found interesting option in Crimea where on the mountain slopes of Belbek valley one popular camp for yogis, vegans and people interested in various spiritual practices, is located. They needed volunteers in economic block, on reception, on the kitchen and PR service. So, very different spheres of activity.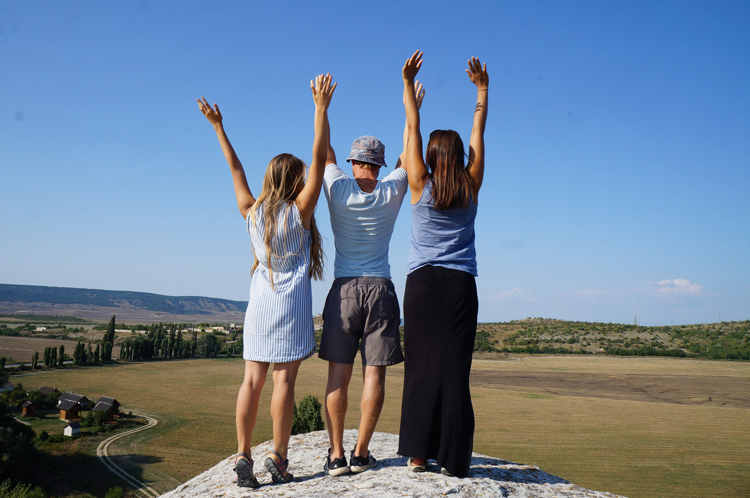 How does volunteer work
I arrived there with intention of working with my hands: watering apple trees, cutting grass, picking fruits. All my life was connected with work in mass media and through these many years it has exhausted me so much that working with a lawn mower would be just equivalent to the rest. But unfortunately I was the only one volunteer who had the work experience in mass media so I was put in front of computer, given access to the social media groups of organization and asked - "write!". Next two months I was writing posts and doing promotion of these groups in the internet.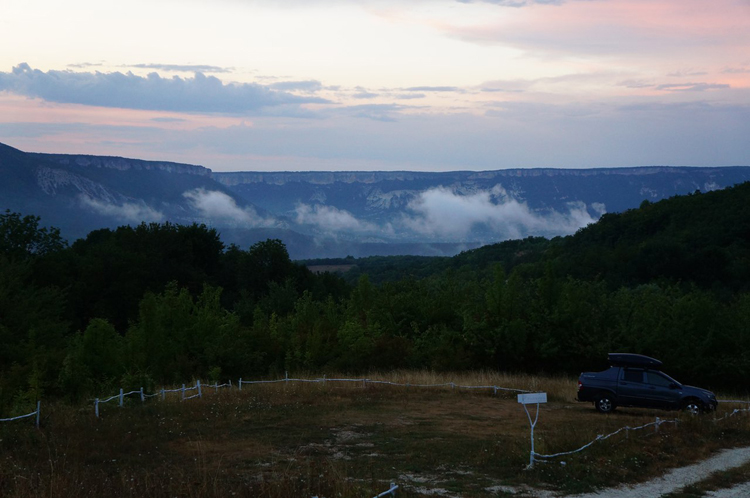 The view from my work place. In front of you are clouds floating past mountains
Volunteer works a little, just a few hours a day. In addition, nobody watches him. Usually, if man come to work as volunteer - he likes this job and it is like rest for him.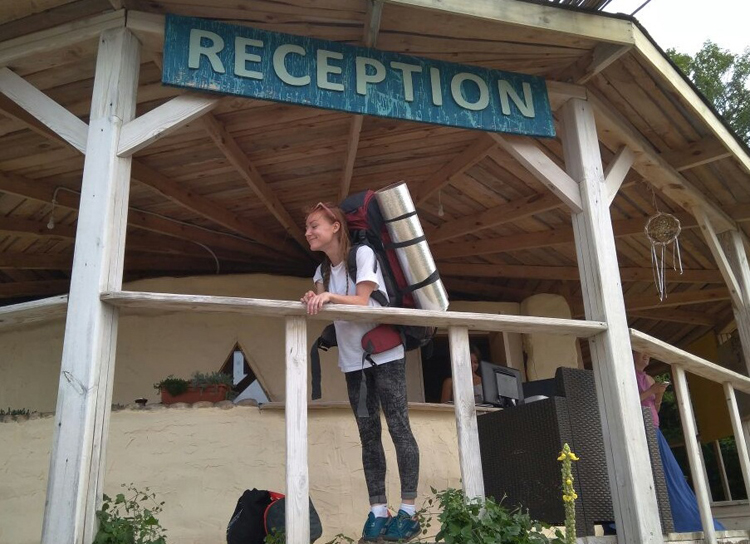 Newcomer volunteer
How does volunteer relax
Volunteering is travelling first of all. That is why my free time I spent on trips to the different places of Crimea: Black seaside, mountains, canyons, Bakhchisaray and Sevastopol. Crimea is two times smaller than Tatarstan, so it is very comfortable for travelling, and in addition I had a car which is greatly simplified the transfer through the peninsula.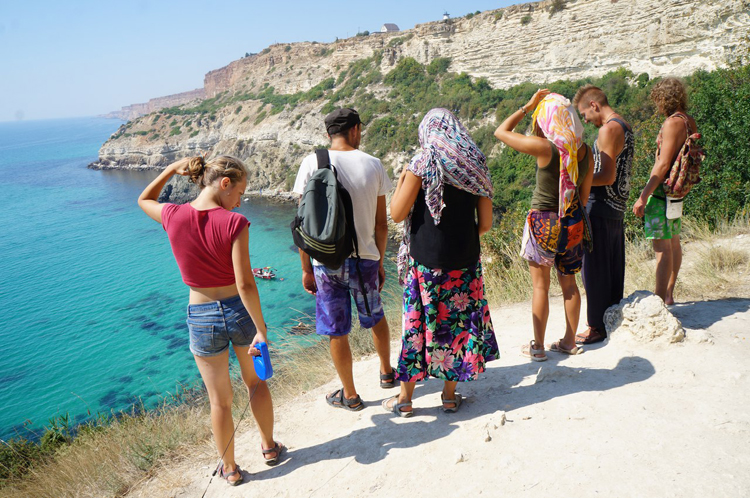 Fiolent cape
There were no problems with leisure time in the camp also. I was in a large yoga centre where a lot of guests, teachers, artists and musicians from all over the Russia were coming. Every day it was some master classes or entertaining activities like concerts, movie shows, dance. And it was free for volunteers. Especially I remembered the concert of Moscow singer Alexandra Verhoshanskaya. Just imagine: domed hall in the mountains and young girl accompanying herself on a synthesizer. Such warm "lamp" evenings were a real adornment of my volunteering in Crimea.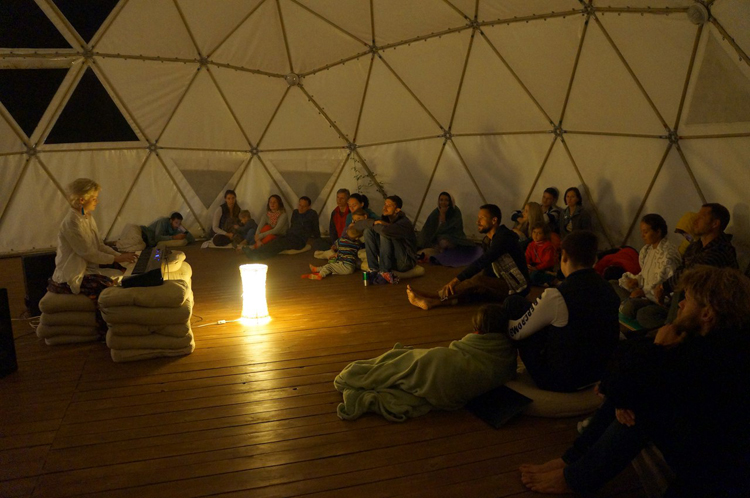 Life of volunteer
I came to the place where volunteers should live in tents. And instead of bringing any discomfort, it was the part of one big adventure. After long time in refined urban conditions, camping life brought me nothing, but feelings of freedom and joy.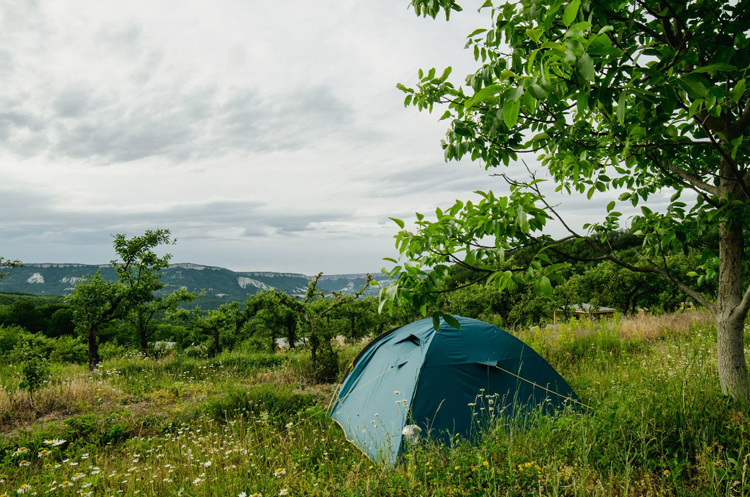 Tent in a shadow of the apple garden
We were fed three times a day. It was a vegetarian camp so there were no meat in the menu. For me it turned out as unusual gastronomic experience: I understood that food without products of animal origin can be very various, delicious and healthy.
Every day we had a cabbage salad in our ration. For the time of my staying in this camp I ate as much cabbage as I didn't eat for my whole previous life.
Trip to the Eco Camp became the real adventure for me. Before this journey I was acquainted only with coastal Crimea, its resorts, wild beaches, sea. For this time I learned mountain Crimea - and it's absolutely different: no bustle, no heat and no crowds of tourists.
Scary story
One time there were a young guy volunteer from Moscow coming to the camp. It was getting darker, but he still didn't come. Two hours before midnight he finally arrives and tells the story that he couldn't find us for a long time, got lost and left all belongings in a forest. He asked someone to help and go for a backpack with him. I agreed and we drove by my car to the forest. It was dark wild Crimea forest.
The road turned out much longer than I supposed. Suddenly I started feeling that unclear anxiety and desire to go back to the camp. Soon my companion asked to stop the car and said that is the place. But backpack is not on the road, but hided in a depths of forest under the tree. While I was gazing into the darkness trying to see at least something, he put out flashlight and a big knife out of his pocket. Shivers ran down my spine as I realized all absurdity of the situation: unknown man with the knife in his hands asked me to follow him to the depths of the forest.
In a moment this guy understood that he scared me, apologized and explained he put out the knife for protection from wild animals. Later we became really good friends with him and remembered this story with humor.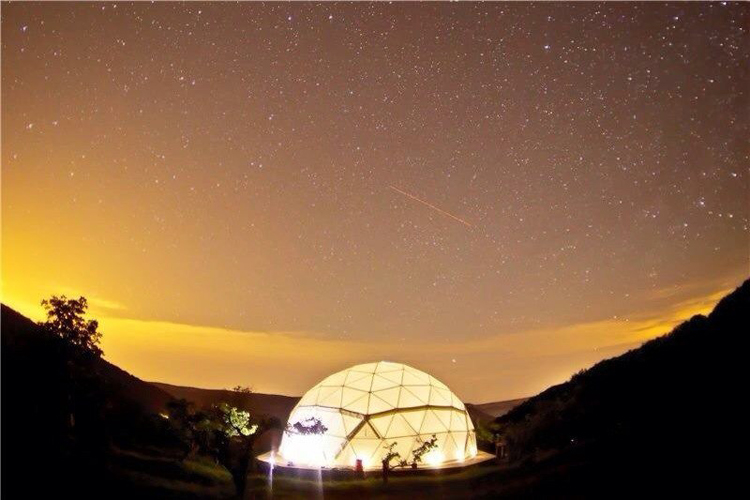 The camp is surrounded by forests and mountains on all sides
New friends
The most pleasant thing in volunteering are people you meet on a project. Eventually we became one big family: work together, eat together, relax together. It is very unusual sensation as if you get back in the childhood's pioneer camp. You forget that somewhere in Kazan your real adult life still exists and you should go back to it sooner or later.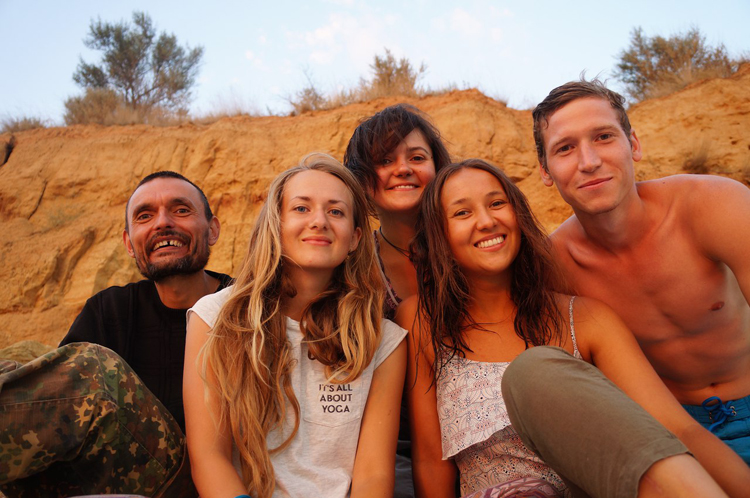 The Eco camp is an attractive place. Not only because of its beauty, but first of all because of people. And these people are very different - different ages, ideologies, social statuses and cities, of course. And these very people became the breakthrough number one for me. That is really cool to be surrounded by so many like-minded persons, be friends, help and love them.
Love. Perhaps that is how I can describe the feeling which has followed me every day in the Eco Camp. Love to the people, work, planet, God. I am so happy I had such experience in my life.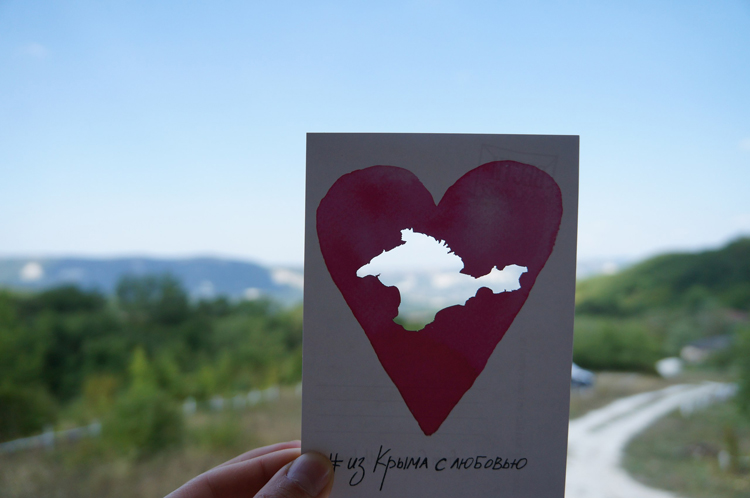 (translation to eng. "#from Crimea with love")
Author of the text - Niyaz Gataullin
Edited by - Alevtina Shurupova
Translated by - Anastasia Kravchenko
Date of event - Summer 2017
Date of publication - 2.07.2018
Only registered users can write comments
Comments (0)