Goodsurfing is an officially registered non-profit organization
Organization details:

AUTONOMOUS NON-PROFIT ORGANIZATION "INFORMATION CENTER FOR DEVELOPMENT OF VOLUNTEERITY" GOODSURFING - GOOD TRAVELS "
Goodsurfing was registered on July 20, 2018 by the registrar of the Interregional Inspection of Federal Tax Service No. 18 in The Republic of Tatarstan. The head of the organization is Ilia Popov (Director). The legal address is 5 Boynichnaya Street, room 25, Kazan, Republic of Tatarstan, 420043 Russian Federation. The key activity of the organization is defined as provision of information services and consulting. Taxpayer identification number (TIN): 1655405070; OGRN (Primary State Registration Number): 1181690059682; OKPO (Russian National Classifier of Businesses and Organisations: 31801426.
[MISSING `Счёт (₽) 40703810207500000136, Банк получателя ТОЧКА ПАО БАНКА "ФК ОТКРЫТИЕ", Город г. Москва, БИК 044525999, Корр. Счёт 30101810845250000999
Директор организации - Попов Илья Александрович. Единственный учредитель - Попов Илья Александрович. support@goodsurfing.org ` IN `app`]
Statutory documents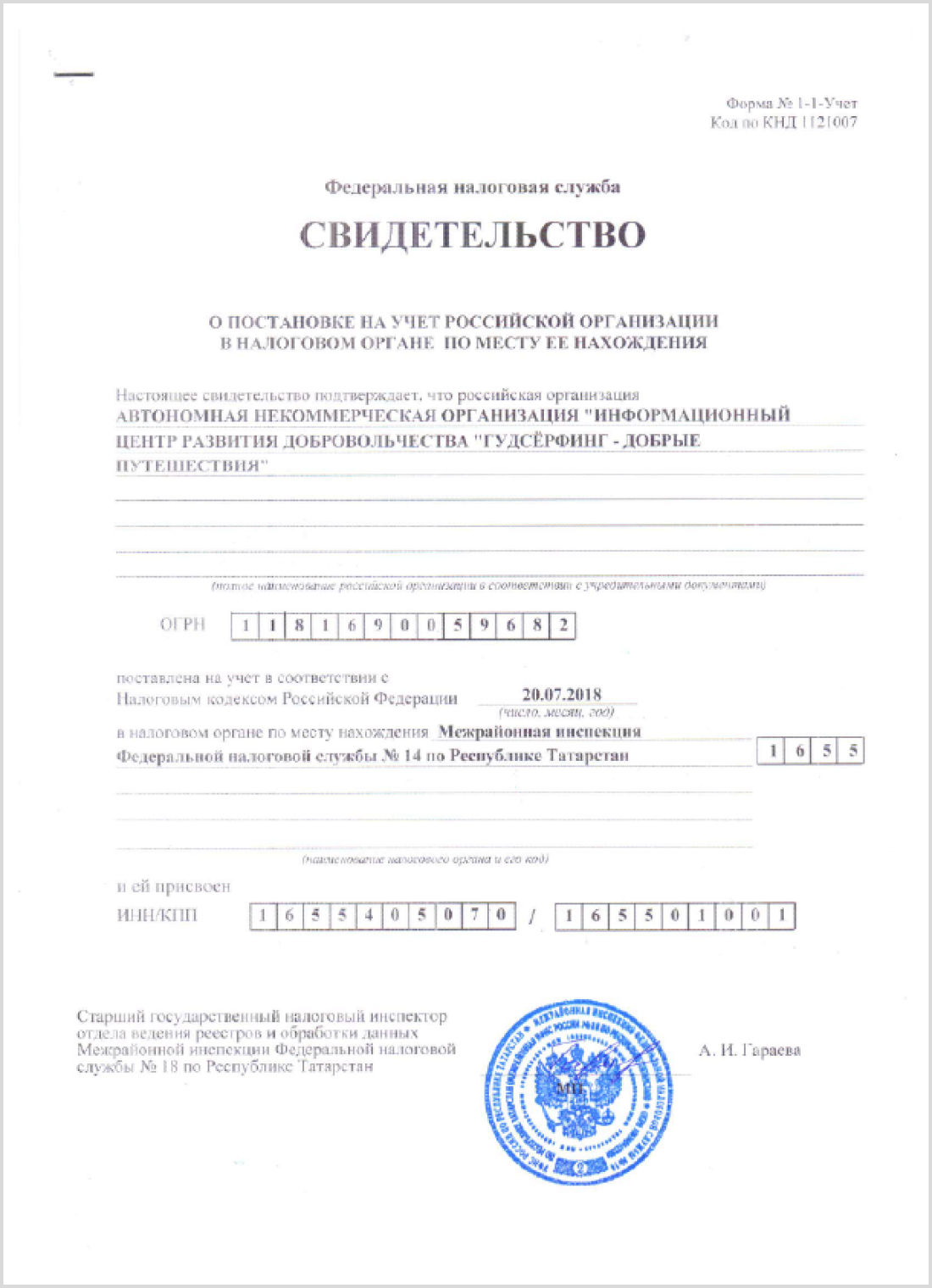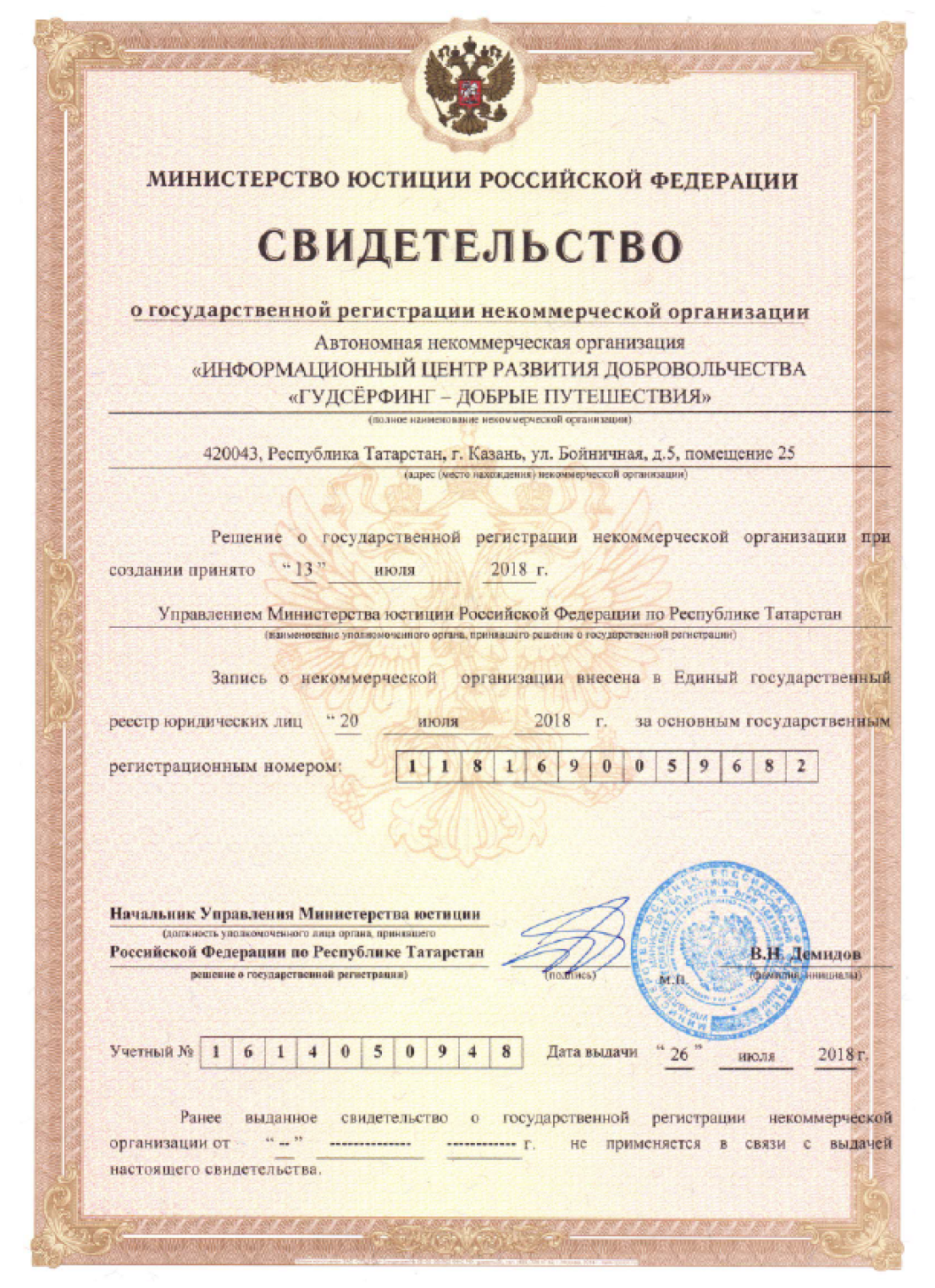 Ministry of Justice reports
«Activity reports»