Goodsurfing:
meaningful journeys
Origins
Our enthusiastic team evolved in archaeological expeditions that gave us an opportunity to travel in inaccessible locations and meet new cultures, while obtaining new friends, skills and making a visible output into this field. We have soon figured out that we do not have time to participate in each expedition or project that we know. This is why we decided to share information on opportunities of meaningful journeys with everyone, whom it can serve well, and launched GoodSurfing, which initially was a page in social media. The audience of the pages has gradually grown up from our friends to thousands of subscribers: it turned out that many people share the idea of meaningful journeys and are searching for such opportunities. Our vision of travelling has also changed step by step: it became boring to travel as tourists as soon as we realized that we could discover more as volunteers helping communities and discovering incredible world around them hidden from overcrowded shiny tourist routes.
Soon, we noticed that the pages in social media are not enough to fit all accumulated information on opportunities, volunteering projects and expeditions, that started to exceed far beyond Russian borders. We decided to create a convenient service, which makes possible to find a project, make an application, receive a confirmation, communicate with hosts and fellow team mates as well as to leave a feedback on a project in one place. At the same time, starting to implement our own volunteering projects, we have realised how it is hard to find participants and share experiences with other hosts. This is why, GoodSurfing also provides a ground for a variety of hosts from NGOs to research institutions to find participants and receive the support of like-minded people both by word and deed. Of course, we know about global travel services, but none of them was completely matching our vision: limited types of activities, no information about expeditions, paid registration, selection of projects with high registration fees. This is why GoodSurfing is a completely different service in terms of quality, accessibility and meaning. Welcome to GoodSurfing, a free platform for traveling with meaning that is improved every day by its users. If you have any ideas or suggestions about how to make GoodSurfing better, just write us. Let's create a comfortable environment for volunteering together!
Our Mission
We see our mission in developing voluntarism by creating open, accessible and comfortable web-service to spread the information on diverse volunteering opportunities in Russia and over the world'Mission of Goodsurfing is to develop the field of voluntarism in Russia and over the world.
There is a variety of organisations as national parks and reserves, museums, archaeological expeditions, farms and NGOs that invite volunteers to join their projects, which is an absolutely vital issue for them to develop in a sustainable way. At the same time, volunteers not only contribute to projects via their work, but also gain new knowledge, skills and friends, sharing the same values of sustainable development.
However, quite often, it is hard to find volunteers for projects especially for small NGOs, whereas it is complicated for the youth to find secure, reliable, inspiring and free volunteering opportunities. Goodsurfing provides a meeting point for both of the sides ensuring the quality of the offered volunteering opportunities and the quantity of prospective volunteers.
Goodsurfing NGO
Goodsurfing is an officially registered NGO: Goodsurfing Information Centre for Volunteering Development Autonomous Non-Profit Organization was established in 2018 to support the development of volunteering by providing services for the implementation of volunteering, cultural, educational and research initiatives, projects and programmes in the Russian Federation and abroad. We are not a commercial organisation and we do not aim to gain profit from volunteering.
Our principles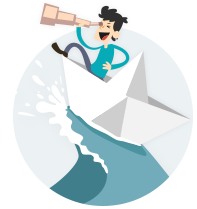 Meaningful journeys
Help others, develop your skills and get experiences, while travelling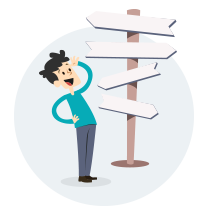 Free Information
Participants do not pay for information on opportunities and projects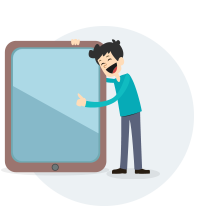 Transparency
Everybody should have an opportunity to leave feedback and share opinion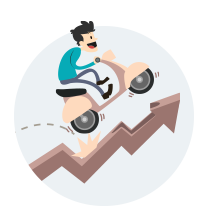 Improve your skills
Improve your project or profile using evaluation system
Goodsurfing Today
52966
participants
106
countries
1089
projects
16061
volunteers
445
reviews